Deals in the Whitsundays
If you're looking for the best deals in the Whitsundays, you've come to the right place! We know deals! We will help you save a buck, or two, while also making sure you get on the right tour(s) for you to enjoy your time on the East Coast of Australia!
There are plenty of ways to save money while travelling, especially while you're in Airlie Beach and the Whitsundays. And luckily for you, we know all the best ways to make it happen! We'll help you figure out where you can save, and how to best enjoy your trip while being budget conscious.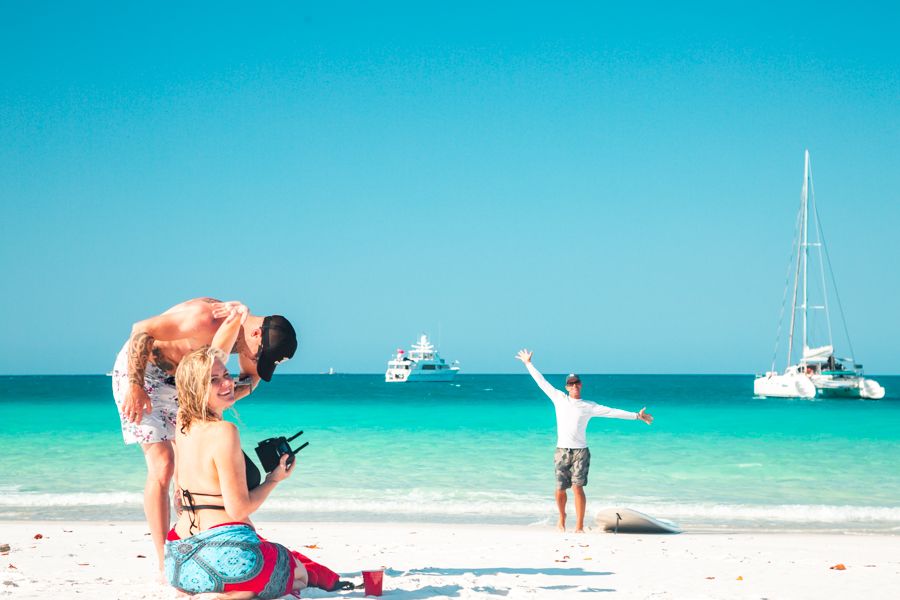 First things first - what's the best way to save some money? If you plan to book a boat trip of some kind (which we suggest you do), make sure you talk to one of our travel experts. You can reach is by clicking on our chat box below, or by phone or email, where one of our team will be happy to talk you through the process! Ask us if there are any specials currently on, or if there are any featured trips that might help you save! We also have a 'deals' section on our website, where you can click in and see which day boats, overnight boats or packages are currently on sale
If you plan to book to more places around Australia, such as Cairns or Fraser Island, we can help you package them together, which will further save you some money. We have a whole packages section of pre-made combos, but we can also build a unique combo tour that's right for you. From transport to accommodation to boats and buses and more - we can help you figure out the ins and outs of saving.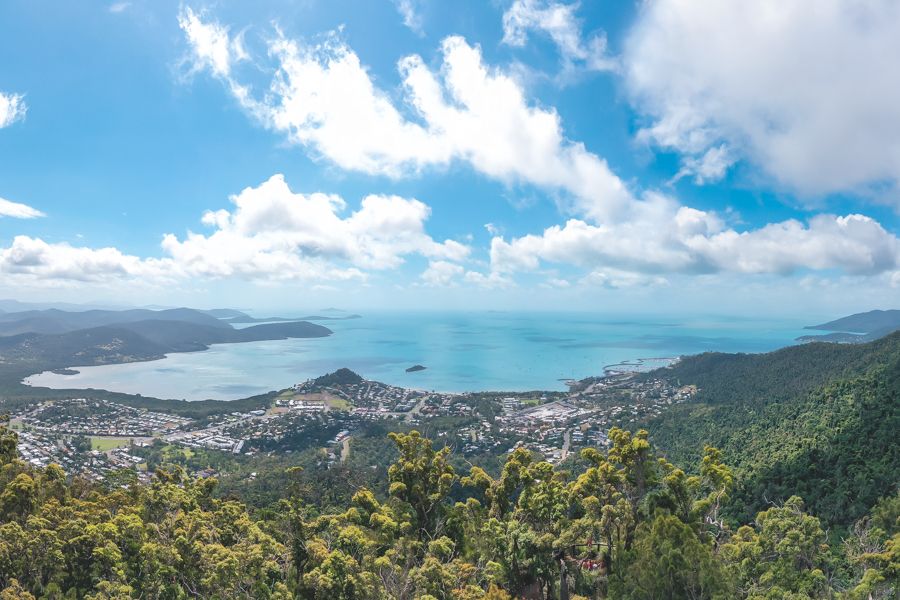 Airlie Deals
Before you even step foot in Airlie Beach and the Whitsundays, you're going to have to think about getting here! The best way to get here is by air, unless you are on a road trip, utilizing the many campervan and car rentals around (click here for campervan or car rental deals!). Airlie Beach is the gateway to the Whitsundays, but the airport is actually located in Proserpine - which is about 25km inland from the seaside town.
Airlines that fly into Proserpine (airport code PPP) are Jetstar, Virgin Australia and Tiger Air with direct routes from Brisbane, Sydney and Melbourne. You can book directly from any direct websites, or use a tool like Skyscanner, which will auto-populate all the flights and the best deals. Keep an eye out for sales on the direct websites, as there are often seat sales and specials on.
You can also fly into the Whitsundays via Hamilton Island, which has a smaller airport. To reach the mainland you must take a ferry.
Accommodation
The best way to save a dollar or two is to stay in a hostel or Airbnb. Notoriously known for inexpensive rooms and great amenities, both options are ideal for those on a budget. There is a wide range of both Airbnbs and hostels in Airlie Beach, giving you plenty of options to choose from.
Most hostels are located in the centre of town on the main street, giving you easy access to the rest of Airlie Beach. This will cut back on the need for taxis, buses or rentals, as most places are walkable. Both shared dorms and private rooms are available at all hostels, giving each traveller exactly what they need during their stay. They also offer a great social atmosphere, with cheap drinks and food deals, helping you to stretch your money further! Popular hostels in Airlie Beach are Nomads, Magnums and Airlie Beach YHA.
Airbnb is a great option if you want something a little more private and luxe, but still, aren't willing to dish out resort and hotel prices! There are hundreds of different properties scattered around Airlie Beach, giving you plenty of options in both preference and budget. Each Airbnb offers its own perks and amenities that are specific to each booking. From entire condos to penthouse private rooms and more, you'll find a home away from home with Airbnb without breaking the bank.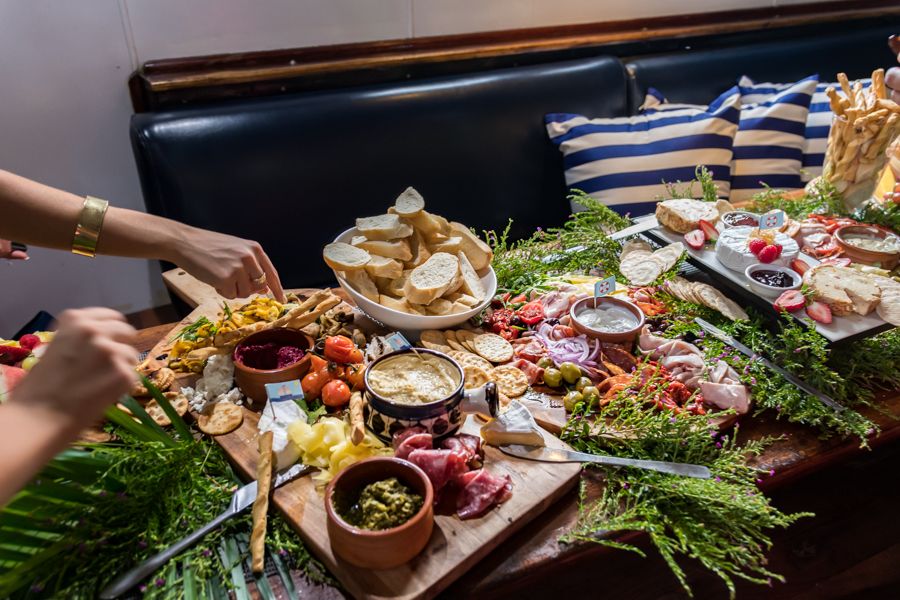 Food and Drink
You will find deals all over town when it comes to food and drinks! You can spend as much or as little as you like, with every range of restaurant available to you! From 5-star to hostel kitchens, you'll be able to make it work with any budget.
We do, however, know about a few good deals around town that will help you save some money! Magnums is found on the main street of Airlie Beach and is easily spotted by its huge beer garden! It's known for its cheap jugs of beer which can be enjoyed outside as you watch the world go by. Boaty's, just up the road, has great meal deals (and they taste great!) as well as cold drinks and a great view, giving you a great way to spend an afternoon (or two). And also, if you're going on a boat trip, be sure to check out the afterparty - each boat has one following their tour - where you will find specific deals for your group!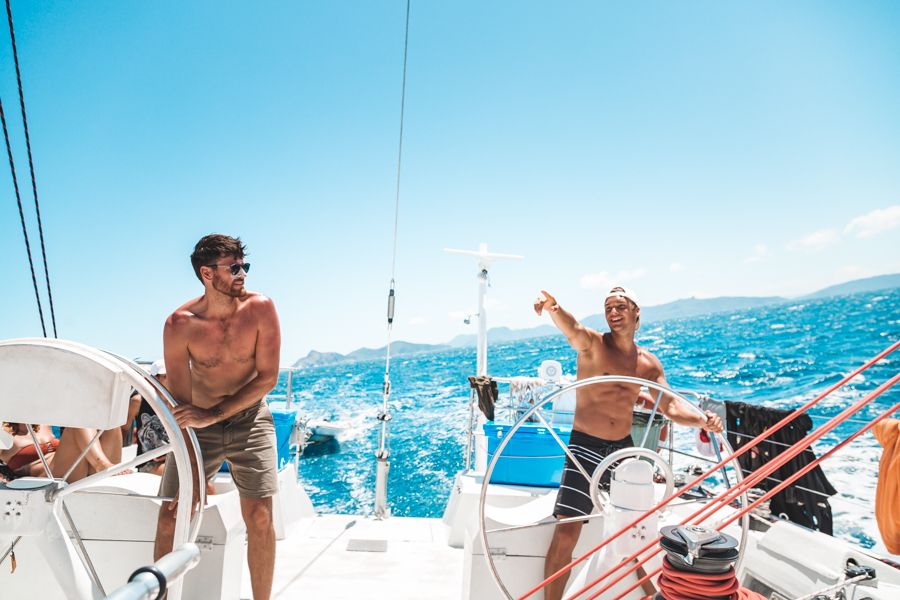 Sailing
Most people come to Airlie Beach and the Whitsundays to experience the real thrill of sailing. There is no better feeling that cutting through the ocean under the power of the wind, cruising along the waves with the sun on your face! While we always recommend booking a boat tour that will give you plenty of time on the water (we have plenty of deals here too) a good way to experience some extra' water time is by going to the sailing club for twilight sailing! Every Wednesday locals take to the seas and sail against one another in hopes of winning the weekly title of Champ. Often times, they are looking for some extra help, taking on whoever is available! If you're there at the right time, you could enjoy some awesome sailing, for free!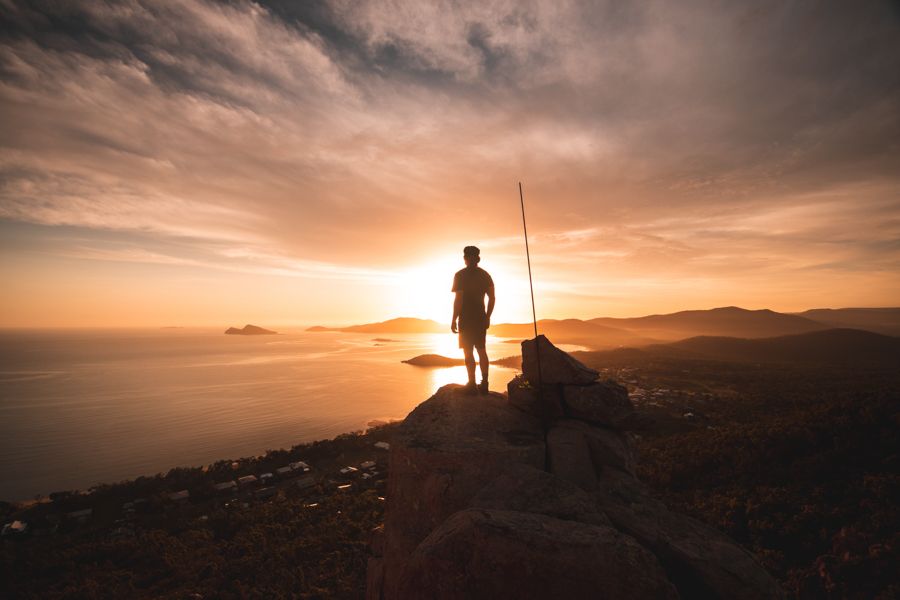 Free things to do
There is plenty to do in the Whitsundays for free, which we think is the ultimate deal! We have an entire list of free things to do in the Whitsundays includes cool places to hike, swim and relax.
You can come to the Whitsundays without breaking the bank - and we'll help you do it. There are plenty of deals to help you cut back on spending out cutting back on fun. Click to chat and get started in planning the trip of your lifetime.