The Whitsundays Islands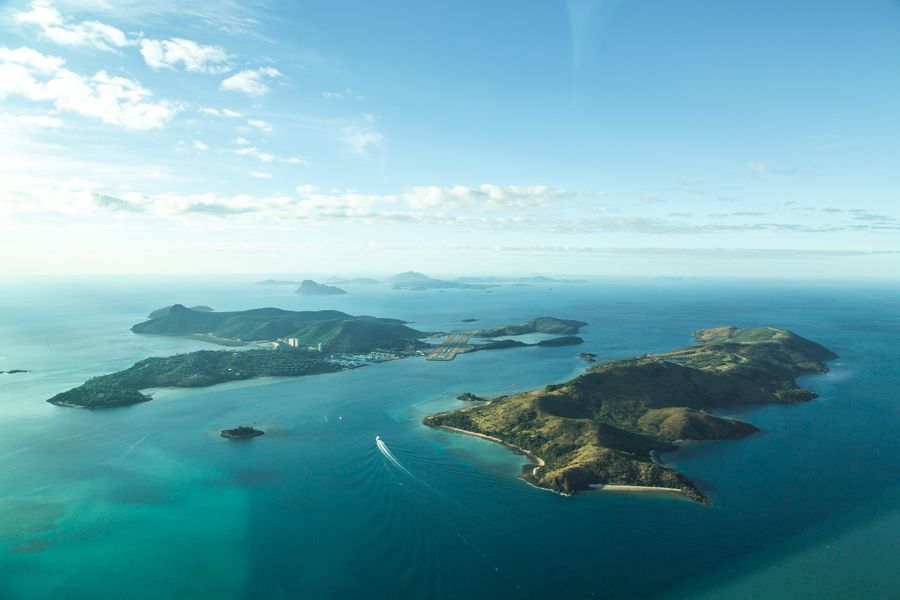 About the Whitsundays

The stunning Whitsunday Islands are a group of continental islands off the central coast of Queensland Australia, situated at the heart of the World Heritage Listed Great Barrier Reef. Home to the Whitsunday Islands National Park and the infamous Whitehaven Beach, the Whitsundays showcases Australia's finest flora and fauna as well as exquisite marine life. Because of the protection the region gets from the Great Barrier Reef, the Whitsundays offer some of the best sailing conditions in the world and has been reputed as one of the top yachting destinations in the Southern Hemisphere.

The Whitsundays were named following a discovery voyage led Captain Cook back in 1770. He named the Whitsunday Passage as him and his sailors passed through on what he believed to be Whitsunday (a celebrated European holiday at the time). Ironically enough, Captain Cook did not take into account the time difference and it was actually a Monday! Despite the error on his part, the naming of The Whitsundays prevailed.

The Whitsundays as a holiday destination

The Whitsundays offer the perfect backdrop for a huge variety of holiday excursions. Here, you can choose from exciting, relaxing or informative Whitsunday Sailing Adventures. Take a scenic flight over Heart Reef or have a scuba diving experience with exotic underwater creatures. Camp on the islands or explore walking trails of the National Parks. However you chose to experience the Whitsundays, there are options to suit all and experiences catering to all the senses!

With a sub-tropical climate, the Whitsundays is a destination to be visited year-round. The summer months bring long bright days of high temperatures and the winter months offer dry warm weather. May through September proves to be a particularly special time for onlookers as Humpback Whales pass through the waters for their annual migration.