Whitsundays Magic and Why We Are So Special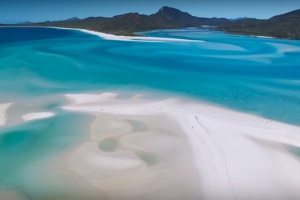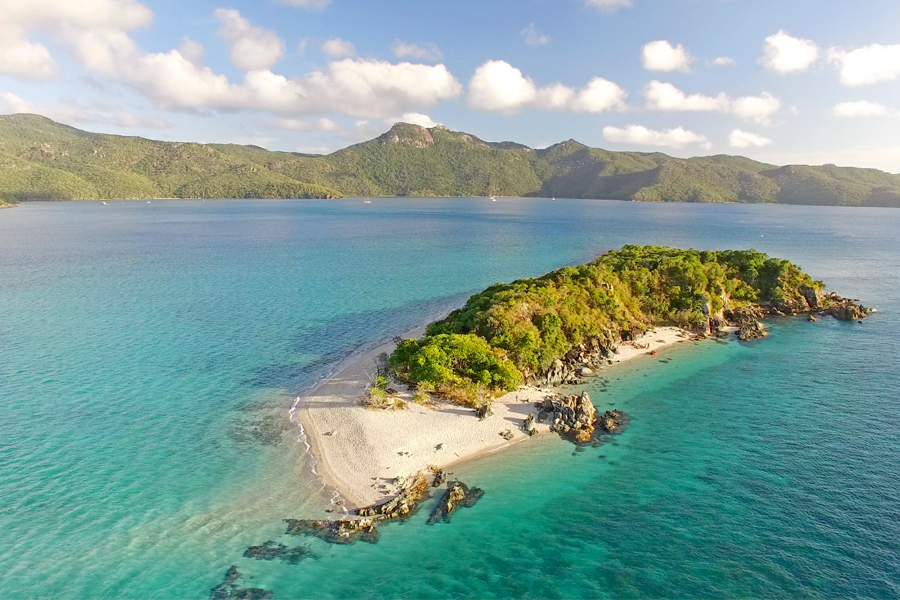 Whitsundays holiday magic.
What is it that makes the Whitsundays so special?
Is it the beautiful blue water, always a pleasant temperature so we can swim when we please?
Is it the incredible islands, dotted not far from the shore? Some home to sophisticated resorts while others, uninhabited, are filled with mystery.
Is it the tropical weather, hot for most of the year with a few months of rain to freshen us up?
Is it the magnificent Great Barrier Reef and fringing reef, home to an endless range of marine life?
Is it the friendly and pleasant people, both locals and tourists alike, who get to appreciate and wonder at this special environment every day?
It is a combination of these things that makes the Whitsundays a truly special place to visit. Whether its a family holiday, backpacking adventure, romantic escape, the activities available here are endless and fun for all.
Most visitors to the Whitsundays comment on the beautiful azure blue of the seas around the islands. The stunning rich blue is due to fine particles suspended in the water, this sediment reflects light back to the surface, giving our seas around the islands a very impressive aquamarine colour.
Along with the beautiful blue of the ocean is the stark contrast with the snow white sands of Whitehaven Beach. Made of pure silica the powdery white sands of the Whitehaven beach is not found anywhere else in Australia. Take a walk on the beach and feel the soft sands squeeze up between your toes, gazing out over the blue water you know this is paradise found.
The best way to experience all the Whitsundays has to offer is an overnight sailing trip.
There are many different boats to choose from, all boasting their own unique services. Some offer diving and kayaking.
Some focus on performance sailing, an exhilarating ride capturing the thrill of sailing on an open sea. Or for romance and beauty, there are classic boats, many sharing a piece of Australian sailing history right here in the Whitsundays.
Some boats have experienced marine biologist on board to guide you through the intricate environment, both underwater and above. Whales, dolphins, turtles, manta ray, coral, birds the abundant wildlife is there to enjoy every day.
If your timing is just right, you might be the lucky visitor that gets to swim up close for a one on one encounter with turtles or a giant wrasse.
Some boats have blue underwater lights that attract dolphins to feed on the squid that are memorized by the lights and fall victim to the marauding dolphins.
Every boat has a story, and by sailing in the Whitsundays you are part of that story. Let the professional crew regale you with stories of sailing on the Coral Sea. Let them share with you their passion for adventure and joy at being fortunate enough to sail in the Whitsundays.
Each trip is tailored for the weather and sea conditions. Our skippers know which bay or inlet is best in every condition. They are the experts, trust them to show you the best possible holiday.
The crew are professional seamen. They understand everyone has different needs and requirements and members of the crew are on standby whenever passengers are in the water. You will never be alone (unless you want to be)! Allow yourself to truly relax as all overnight sailing trips are fully catered. Breakfast, lunch and tea are all provided and its entirely your choice if you want a 5 star experience or not. Tropical fruit in abundance, sundowners on the deck, some boats even have spa baths on board for a true touch of elegance.
Sailing in the Whitsundays is an experience not to be missed by anyone travelling along the east coast of Australia. Adventure, romance, fun and relaxation combine to make a perfect holiday. And hopefully, you will leave with a greater understanding of the wonderful and delicate world we live in.
To book your perfect Whitsundays holiday, chat to us online or call +61 74914 2425.