Heading North? East Coast Tours
Heading North? Plan the rest of your holiday with massive savings when you book with Sailing Whitsundays
The fun may start in the Whitsundays, but it certainly doesn't have to end here! With such a variety of activities and tours available in Northern Queensland, you would be crazy to miss out on the action. Our travel experts here at Sailing Whitsundays can help you organize everything from transportation to accommodation and tours for your journey up the coast. Book ahead to save yourself all the hassle and, better yet, more money!
Townsville
Townsville Townsville is a vibrant region that encompasses beautiful coastal towns, rainforests, rugged Outback and country terrain. It is also Australia's largest urban centre north of the Sunshine Coast. Any dive enthusiast travelling through Australia should be sure to make a stop in Townsville to experience the phenomenal ship wreck, the S.S. Yongala. Choose between a day dive tour or a liveaboard experience.
Magnetic Island
Just 8 kilometres of the shore of Townsville, Magnetic Island is the only island on the North Queensland Coast with a delightful blend of untouched National Park, a resident population of about 2,500 and a variety of holiday resorts. Despite being located in the tropics, the Townsville area is in a rain shadow which makes it the sunniest city on the Queensland coast - Magnetic Island averages over 320 days of sunshine per year!
Magnetic Island Bungalow Bay
Base Magnetic Island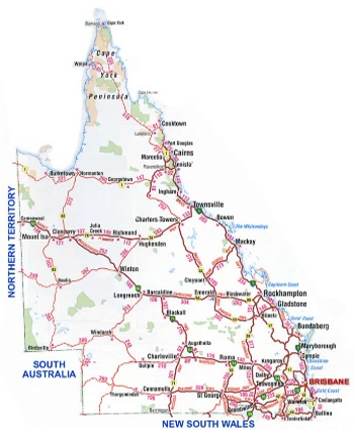 Cairns
Nestled on the coast of Far North Queensland, Cairns is tucked between the Great Barrier Reef in the Coral Sea and the lush rolling downs of the Atherton Tableland to the west.There is something here for every visitor to enjoy... adrenaline-charged adventures like diving, white water rafting and bungy jumping or more gentle pursuits like birdwatching, hiking, gourmet restaurants or just sitting under a palm tree sipping a cocktail.
Fun Activities
White Water Rafting, Tully River
Liveaboards
Spirit of Freedom, Cod Hole 3 Nights
Reef Day Tours
Compass Day Cruises
Ocean Freedom - Reef Day Tour
Passions of Paradise - Great Barrier Reef Day Tour
Reef Tripper Day Tour
Dive Courses
5 day Liveaboard Open Water Course
Pro Dive - 5 day, 2 night Liveaboard PADI Open Water Course
Cairns Accommodation
Gilligans Backpacker Resort
Cape Tribulation Accommodation
Cape Trib Beach House