Whitsundays on a budget: things to know
Travellers from around the world often dream of visiting the Whitsundays and Airlie Beach, and many of them are on a strict budget. Fortunately, Airlie Beach is a top backpacker destination and has many trip options which won't have you breaking the bank.
Things to know:
Sailing Whitsundays offer package deals and gives you the options to add on accommodation to help you save even more money.
Many day and overnight trips in the Whitsundays book out well in advance. And, as availability becomes limited, prices for some trips may increase, so we recommend booking well in advance to avoid disappointment.
Discounts may apply if you are making a booking for a large group of people or are booking a number of tours at the same time.
Overnight trips
If you are on a budget but don't want to miss out on an experience of a lifetime on an overnight sailing trip in the Whitsundays, then don't despair. There are a number of affordable options which includes all meals, marine park fees and snorkelling equipment. For example:
The cheapest 2 day/ 2 night tour is Habibi - a popular choice for 18-30s backpackers who are on a budget. As the cheapest overnight vessel, Habibi is often booked out well in advance.
The cheapest 2 day/ 1 night trips are Siska and Hammer. These are sister maxi sailing vessels which provide a fast sailing trip, stopping at Whitehaven Beach and Hill Inlet and a number of snorkel spots around the Whitsunday islands.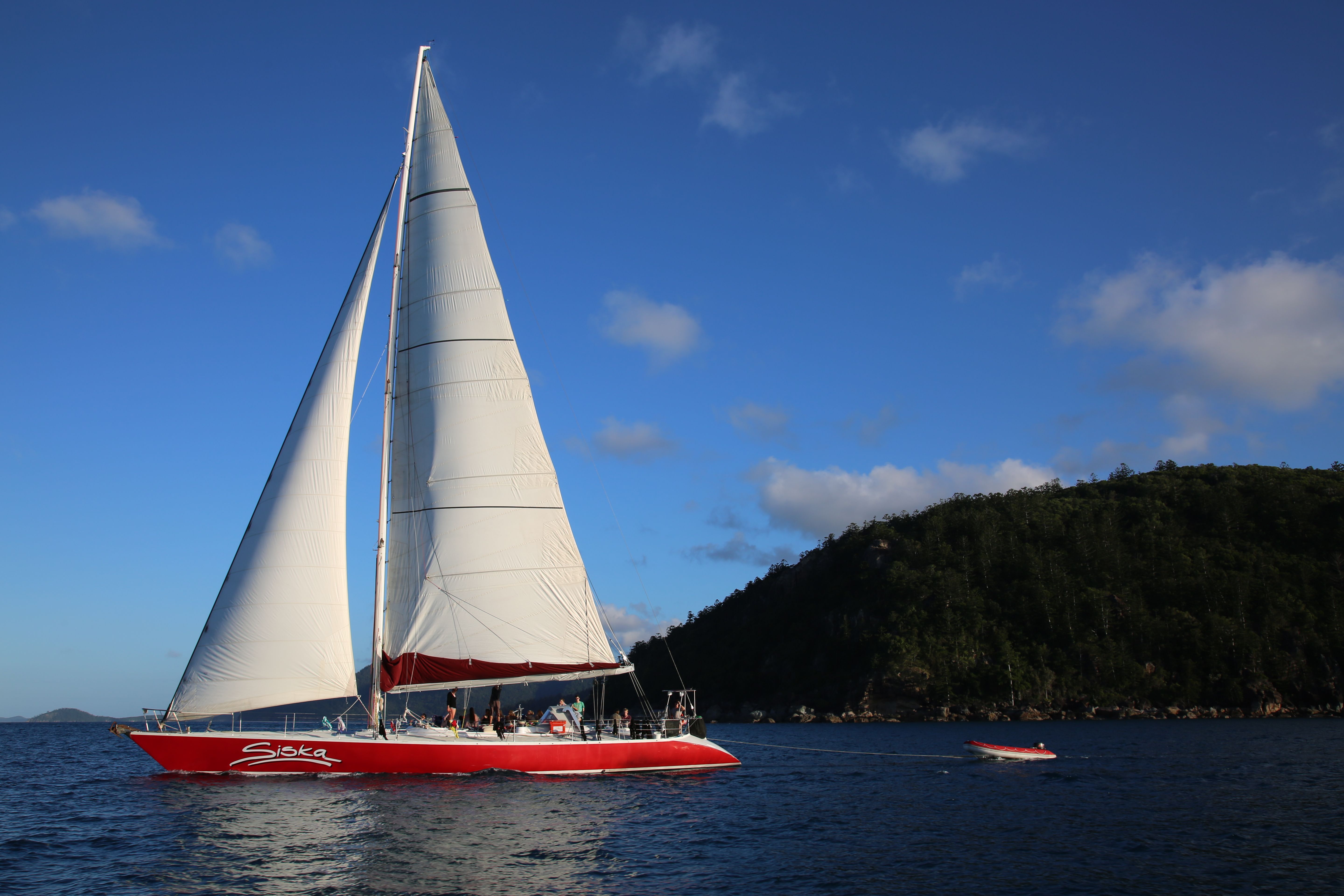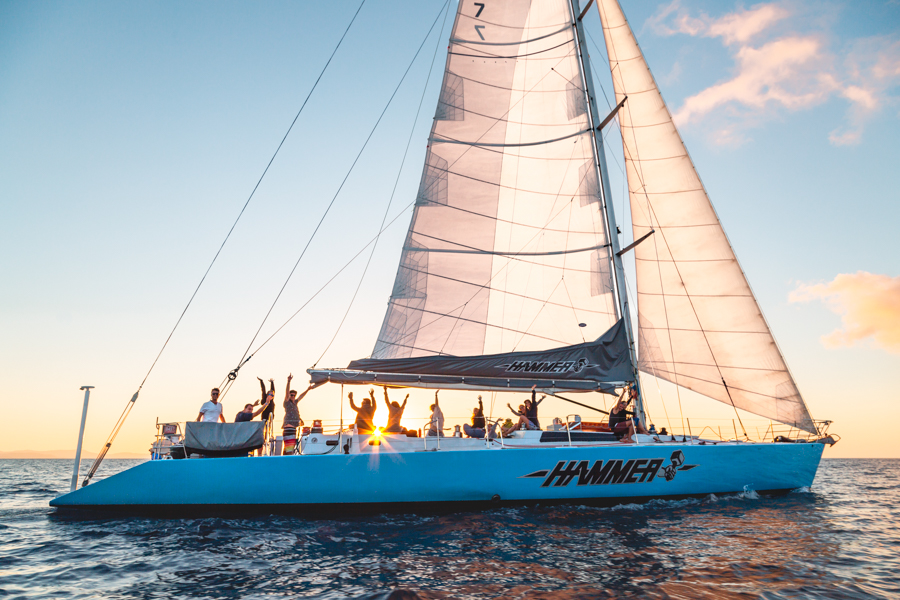 Day trips
A number of popular day trips offer student/ backpacker discounts if you can supply certain identification. Please see the specific product page to see if you can receive a discount.
There is a huge variety of trips to choose from, including sailing or fast day trips, island day trips, diving and fishing or scenic flights.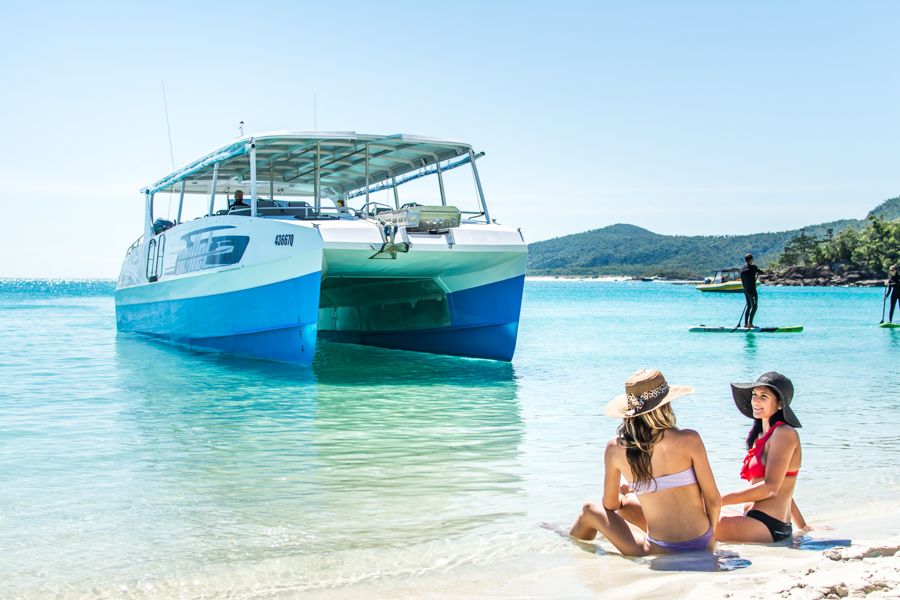 Accommodation
As a backpacker hot spot, Airlie Beach is home to a number of different and well-known hostels, starting from just $24 a night. Hostels to choose from: xBase Backpackers, Magnums, YHA Airlie Beach, and Backpackers by the Bay.