Whitsundays Budget Deals
It's not hard to a find a bargain when shopping around for a day or overnight sailing trip in the Whitsundays.
As a local travel agent, Sailing Whitsundays can offer great deals for our customers who are booking an overnight or day tour, accommodation, scenic flights, for groups of people and those who are booking a number of different products.
Though our tours are already discounted at the online price, we have also put together some great combo deals which will save you even more money. And the more you book, the more you will save.
Below are some tours that are great if you're on a budget and want to save a few dollars.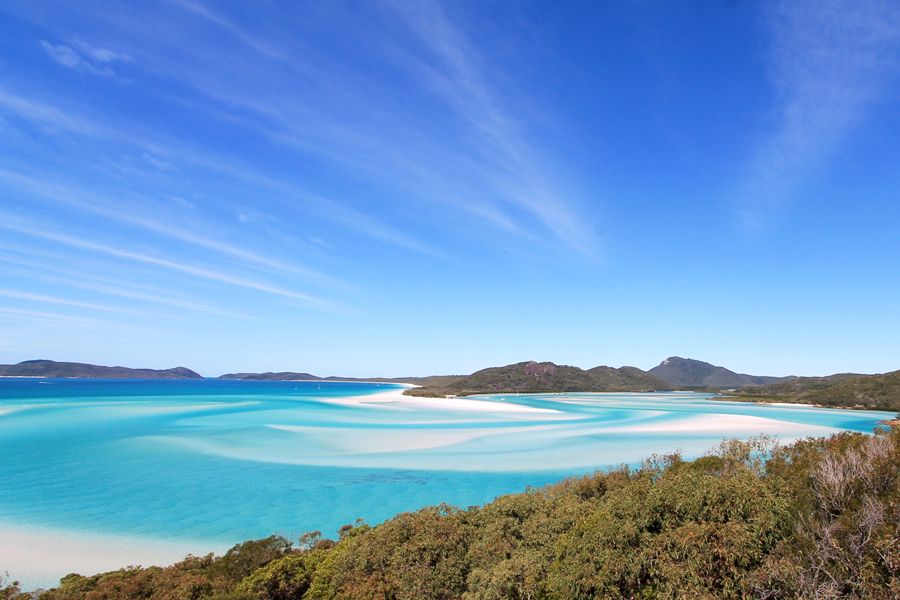 Some of Sailing-Whitsundays Budget Deals:
Venture to the most popular destinations in the Whitsundays and outer Great Barrier Reef with the popular Best of the Whitsundays combo. This unique package allows travellers to spend quality time at two world-famous destinations - the Whitsunday Islands (including Whitehaven Beach and Hill Inlet) with a 1 day tour on Whitsunday Bullet AND a 1 day tour of the Great Barrier Reef on Explore: Great Barrier Reef.
This unique combo will allow you to see at least two different types of reefs, as well as Whitehaven Beach and the famous Hill Inlet lookout. Spread over two days, you will join the 1 day tour of the Whitsunday Islands and Whitehaven beach with Ocean Rafting followed by a 1 day tour of the outer Great Barrier Reef with Explore: Great Barrier Reef.
See the depths of the Great Barrier Reef Marine Park with the Inner and outer Reef combo package. Whitsunday Bucket List allows you to spend one day exploring and snorkelling the unique Whitsunday Islands on Whitsunday Bullet , followed by taking time to snorkel the outer Great Barrier Reef with CW Reefworld .
Venture to the most popular dive and snorkel destinations in the Whitsundays and outer Great Barrier Reef with the Divers Delight combo. Visit the northern Whitsunday islands, including Langford Spit on your 1 day tour with Illusions, and then journey to the outer reef for the ultimate dive and snorkel experience with Explore Great Barrier Reef ! This package is suitable for both new and experienced divers looking to take explore the depths of our turquoise Whitsunday waters.
See what it feels like to race from one island hot spot to the next, wasting no time to explore the Whitsundays and its beauties! This package is highly popular among the 18-35s and social travellers looking to spend a shorter amount of time in the region, but not miss out on all the must-sees. Explore the islands on an overnight sailing trip with Siska or Hammer, as well as two nights at an Airlie Beach Hostel, Base Backpackers.
The Airlie Adrenaline package has been designed to offer adventurous travellers the ability to experience a thrilling 15,000ft Skydive with Skydive Airlie Beach in combination with a fast and fun Whitsunday Island day tour on Thundercat visiting all the top-featured island locations. Take the leap and explore the Whitsundays the 'Airlie Adrenaline' way!
The Whitsunday Wanderlust provides a surreal island getaway around our beautiful island archipelago, sure to fuel your urge to travel the world! Visit the biggest island in the Whitsundays, ironically known as Whitsunday Island with Whitsunday Bullet, and discover the tropical northern island group with Derwent Hunter. This authentic combination of tours will leave you speechless as you explore the worlds best tropical playground on two of our favourite tours.
Experience two exciting adventure tours with Ocean Rafting in the Whitsundays and 1/2 day tour with Ocean Safari at Cape Tribulation. Visit the world famous Whitehaven Beach in the Whitsundays and the pristine Great Barrier Reef off the Daintree coast.
2 days, 4 nights. Sail on board Atlantic Clipper for 2 days and 2 nights and enjoy the opportunity to snorkel, visit Whitehaven Beach and Hill Inlet Lookout and enjoy an amazing time at sea! Stay at Base Backpackers for two nights on either side of your trip for an equally fun time back on shore!