Whitsundays scuba diving boats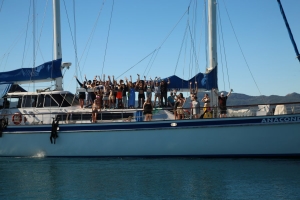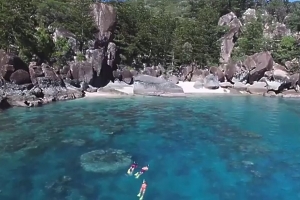 A once-in-a-lifetime experience has to be scuba diving on the Great Barrier Reef. But why not take it a step further and combine this experience with an overnight sailing trip around the Whitsunday Islands? Thats right, the Whitsundays offers a number of trips which have onboard scuba diving around the islands which promises an amazing experience with so much more to see and explore below the surface. Even if you have never dived, the Whitsundays are the perfect location to try it with sheltered warm waters and a huge array of marine life, including turtles, wrasse, rays and colourful fish, as well as the beautiful coral formations.
Whitsundays Diving Liveaboard Trips:

New Horizon is an overnight sailing tour that explores the Whitsundays for 2 days and 2 nights. This tour takes 32 passengers at a time and welcomes both introductory and certified divers. The sailing boat also visits the famous Whitehaven Beach and Hill Inlet Lookout, and offers snorkelling, stand-up paddleboards and the use of a mega slide that lands right in the ocean!
Kiana is a completely different trip altogether, taking just 14 passengers around the Whitsunday Islands and to the Outer Great Barrier Reef! This is a 3 day, 2 night sailing trip and your first scuba dive is included! Kiana is a special trip with low passenger numbers so you enjoy a more intimate atmosphere with both shared and private accommodation available.
Maxi yacht Apollo offers a slightly longer trip around the islands for 3 days and 2 nights. With shared accommodation available and 1 free dive included, Apollo is popular among backpackers who are seeking a fun-filled sailing adventure. Apollo takes 26 guests.
Atlantic Clipper offers the most social and largest tour of all the diving boats in the Whitsundays. With up to 53 guests on board at a time, it's the best boat for meeting people and socialising! Atlantic Clipper also offers onboard scuba diving to both intro and certified divers. This tour also has the added bonus of paddleboards, a waterslide and an onboard spa!