Diving in the Whitsundays
The Whitsundays are the best place to experience the amazing thrill of scuba diving. What's even better is that you are able to do this on board an overnight sailing vessel, right from the boat! Diving vessels have onboard experts who are there to help you have the best time possible, staying safe and having fun while in the water.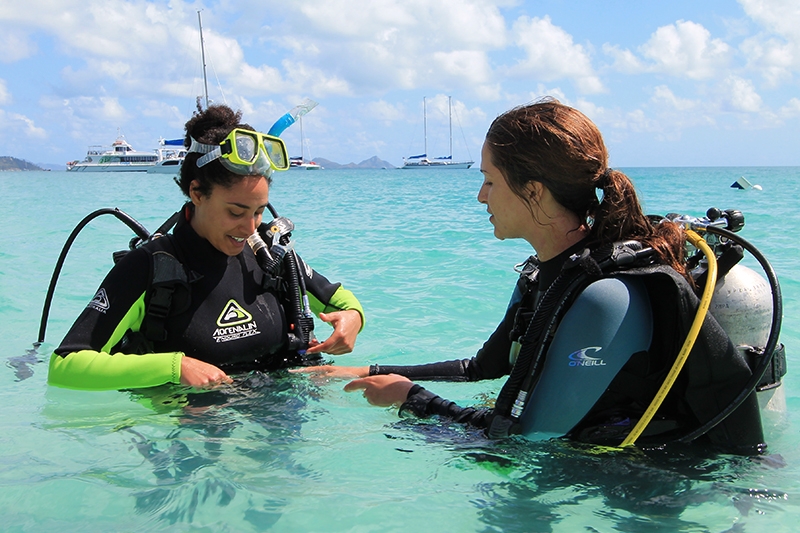 Many of the best sailing trips offer onboard scuba diving at some of the Great Barrier Reef Marine Parks most renowned reef locations in the Whitsundays.
How do I scuba dive?
When choosing an overnight sailing vessel, confirm the trip offers onboard diving either on the product page itself or just ask one of our top travel consultants here at Sailing-Whitsundays.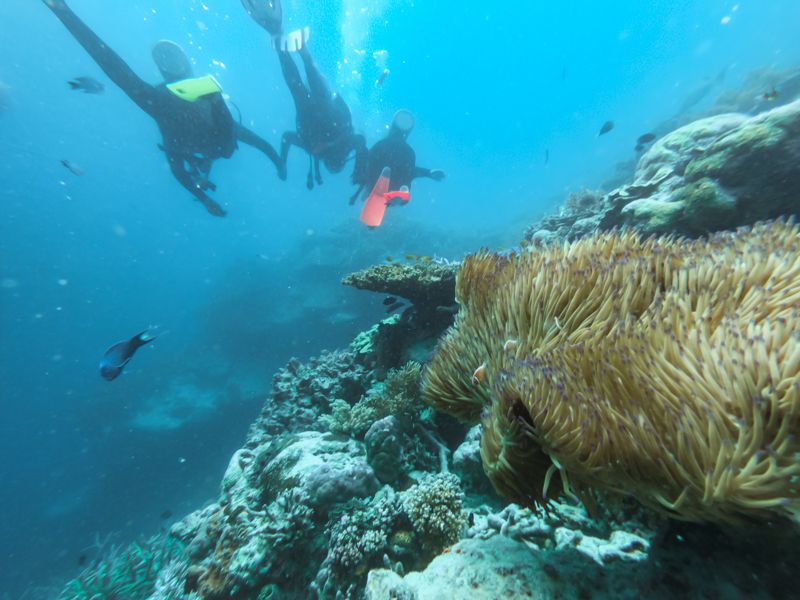 Overnight trips that offer onboard diving are boats such as Kiana, Apollo, New Horizon or Atlantic Clipper. Both introductory and certified divers are welcome on board. Each vessel has specific rules and regulations and each diver must fill out a medical questionnaire before being able to dive. Ask your travel expert about onboard scuba diving and how you can experience the underwater world of the Whitsundays in the best way possible!