Whitsundays Island Day Trips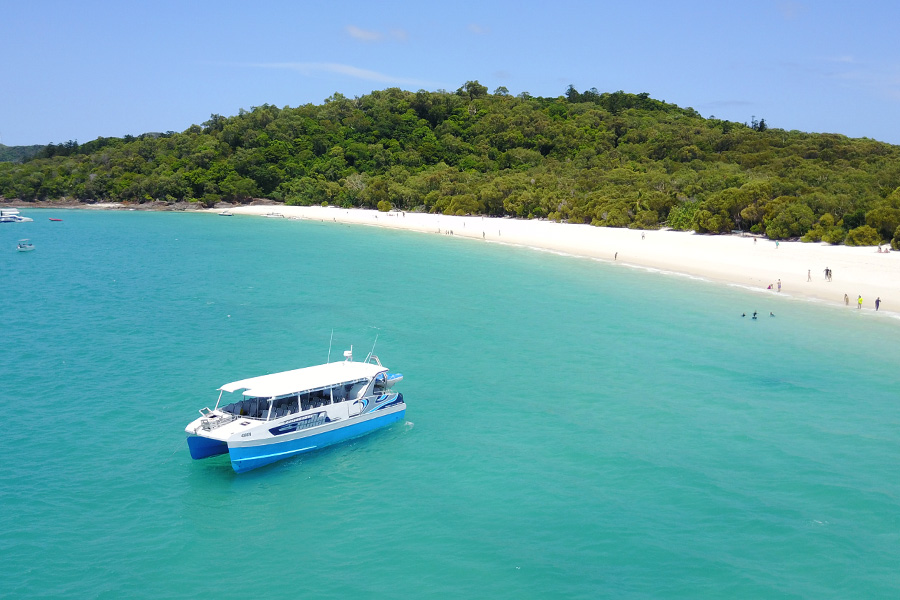 The Whitsundays is home to a huge array of day trips and choosing a suitable one can be a challenge. There are so many amazing tours to choose from that do a variety of fun activities in the Whitsundays from snorkelling to Whitehaven Beach, Hill Inlet Lookout and more.
We have broken down a few trips for you to familiarise yourself which what is available and decide what is best for you.
Whitsunday Bullet
Whitsunday Bullet is the only fast day cat that offers snorkelling, Whitehaven Beach, Hill Inlet Lookout and scuba diving.
Reefstar Whitsundays Island Cruise
This tour has three stops including Whitehaven Beach, Hill Inlet Lookout, and snorkelling.
Ocean Rafting
Jump onboard a fast and thrilling day trip, where you will stop at Whitehaven Beach and do some snorkelling.
Thundercat
This super quick catamaran is one of the funnest day trips with plenty of time spent on Whitehaven Beach and some great snorkelling.
Whitsunday Beach and Hill Inlet full day cruise
True to its name, this is a full day trip which offers plenty of time on Whitehaven Beach as well as the bushwalk to Hill Inlet Lookout.
Southern Cross
The most popular sailing trip in the Whitsundays, Southern Cross takes lower passenger numbers to Whitehaven Beach and some snorkelling.
Camira
The famous sailing catamaran Camira is a huge vessel taking passengers of a joyful day trip to Whitehaven Beach.
Whitehaven Xpress
This motor vessel is a great choice if you are after a fast ride to Whitehaven Beach, followed by a snorkel site around the islands.
Providence V
A beauty in the Whitsundays Providence V offers a genuine sailing experience around the Whitsunday Islands.
Whitsunday Jetski Tours
Choose either the extreme version or more of an adventure on your very own Sea-doo jetski which you can operate around the Whitsunday islands.