Whitsundays Travel Guide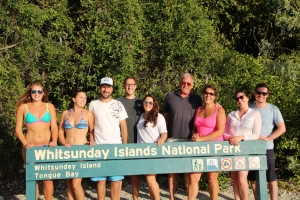 The Whitsundays are a dream destination for travellers and visitors, where guests come to enjoy the sunshine, salty breeze, tropical islands and flourishing reef during an unforgettable escape. Below are some tips you should read before booking your holiday to the Whitsundays, to help you prepare and design the getaway of your dreams!
---
Where to stay, what to do and how to get there!


Day trips
Day trips are a great option for travellers short on time but still want to get the thrill of heading out to the islands, see Whitehaven Beach and squeeze in a snorkel. Other types of day trips are scenic flights, diving day trips and a day at Reefworld (on the outer Great Barrier Reef). It's completely up to you what you would like to do with some 50 different day trips on offer! It's a great option for those who want to stay on land during the night or only have one day to explore.
---
Overnight sailing trips
The Whitsundays have a huge variety of overnight sailing trips to choose from and these are great value for money which includes meals, skipper, crew, snorkelling equipment and more. You also get to see and experience the best of the region throughout the itinerary which has been honed to suit every traveller! There are all types of overnight trips to suit everyone, including backpackers, families, solo travellers and couples and these vary in price.
---
How to get to the Whitsundays
Flying to the Whitsundays is certainly the best option which often saves time and money. There are two airports to choose from with the Whitsunday Coast Airport (Proserpine) being the best option. It is located a short drive outside of Airlie Beach, with public transit, cabs and shuttles available to passengers. The alternative airport is located on Hamilton Island and requires a ferry transfer (booked with Cruise Whitsundays directly) to get to the Airlie Beach mainland. Travellers should allow up to 2 hours for the ferry transfer from Hamilton Island, depending on the ferry timetables. Check ahead of time to make sure you get the right ferry for your flight.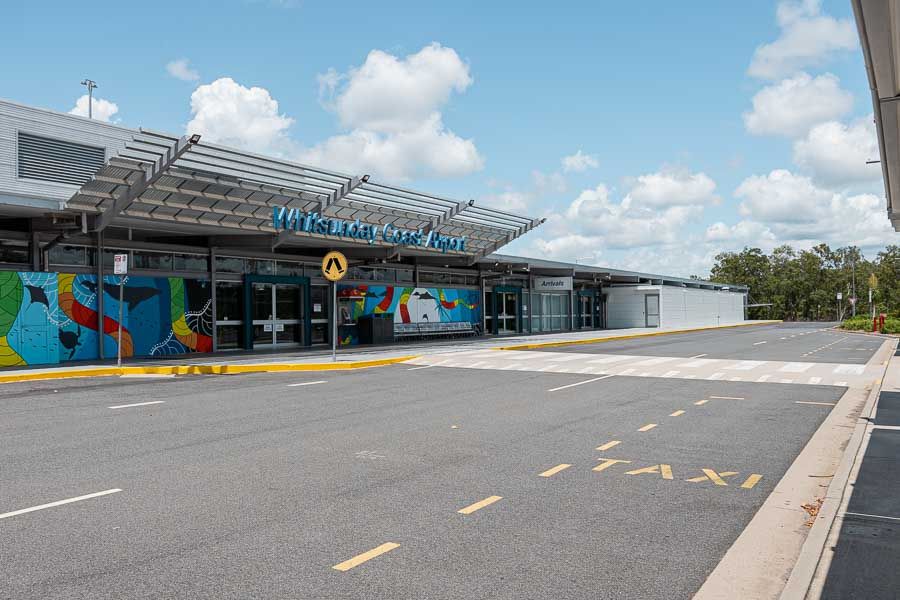 ---
Where to stay
Airlie Beach caters for every type of traveller and has a huge array of hostels, hotels, motels, apartments, resorts and bed and breakfasts available. The best thing to do is decide your budget and stick with that while searching, and it is best to find accommodation which is in Airlie Beach itself so everything is within walking distance. If you still need a hand, don't hesitate to chat with our friendly local travel experts, who are happy to help you pick the right accommodation for you.
---
Getting around
While buses, car and bike hire are options, if you choose accommodation which is actually located in Airlie Beach, then you will be able to walk (or even bike!) everywhere. Airlie Beach consists of one main street and several small establishments surrounding it. All tours depart from marinas which are both within walking distance to the main street as well. There are also public buses and taxis available. If you are staying outside of Airlie Beach in places such as Shute Harbour, Jubilee Pocket or Cannonvale, you'll likely want to use public transit or cabs. Check out more info on getting around Airlie Beach here.
---
Weather
The Whitsundays is in the tropics and is fortunate to have great weather almost all year round. Summer (December-February) is generally hotter and is the 'wet season' which is important to know if you are considering travelling to the region during that period. Winter is only a few degrees cooler and may require wearing long pants and a jacket occasionally. Other than that, it can be the best time to travel because of the temperature, with sunny days and whale season coinciding. It really is an eternal summer here in the Whitsundays!
---
Top 4 Whitsunday Tips




Check availability and book in advance

After researching which trips are best suited to you, it's best to check availability and book quickly with our travel agents to avoid missing out. Prices can also increase closer to the departure dates and the most popular trips, generally, catamarans, trips with private cabins and lower passenger numbers fill up very quickly. However, if you are booking last minute, check our incredible COVID cancellation deals!




Check the time period you are travelling

Be mindful of school holidays, festive seasons and public holidays which tend to be busier and have limited availability during these times. Weather may also impact your decision, so check out our when to travel guide for more info.




Research your travel arrangements

Remember the Whitsundays Islands are a considerable distance away from capital cities in Australia, such as Brisbane and Sydney. It's important to arrive the day prior to any trip you are booked on in case of any travel or flight delays, meaning you should take into consideration grabbing accommodation in Airlie Beach the night before any boat trips the next morning!




Be sun safe!

The Whitsundays are located in the tropics and it's important to remember that it can be extremely hot and humid at times. Be sure to pack sun-safe clothing, sunscreen and a hat and drink plenty of water while you're here. We all know how easy it is to forget when you're having fun, but it is important for your health and comfort to take care of yourself in the sun!
---
Our sales consultants are very knowledgeable about the region and every tour on offer. They can help with any questions, big or small, you may have about flights, accommodation, seasickness and everything in between!
Most questions have already been answered on our Frequently Asked Questions where you can read more about travelling in the Whitsundays.
For more information, a free itinerary consultation or to book your next Whitsunday adventure, get in touch with our friendly team of agents today!
Call us on +61 7 4914 2425 or live chat with a travel expert for a quick response!