Whitsundays Weather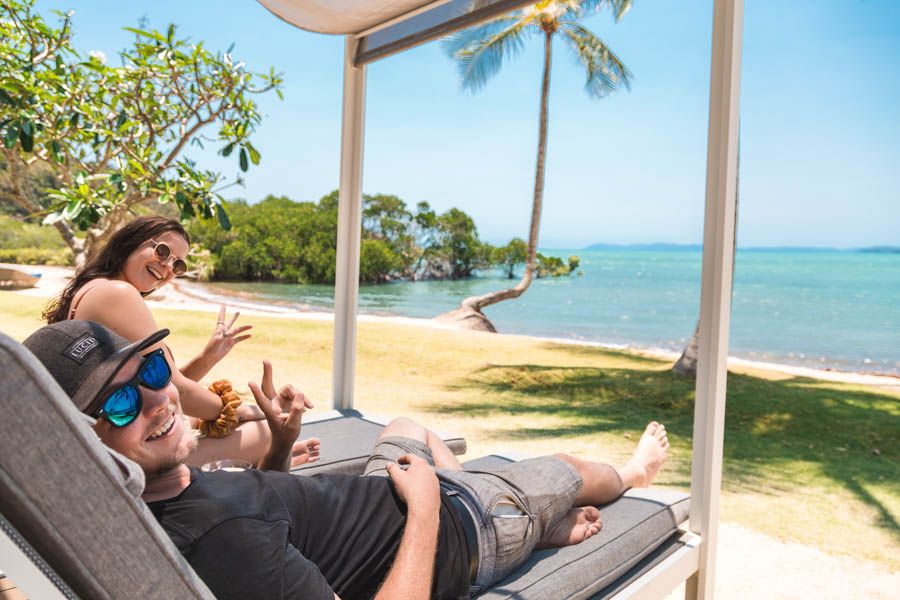 The Whitsundays weather is considered to be a subtropical climate, as it is located between the Tropic of Capricorn and the Tropic of Cancer. The amazing weather makes for a perfect destination for sunny waterfront holidays and smooth sailing adventures. The Whitsundays are located on the same tropical latitude as Honolulu and Mauritius, meaning you'll get comparable heat. Year-round, the Whitsunday Islands offer a tropical climate with an average temperature of 27.5 degrees Celsius. The Whitsundays weather has the most ideal conditions for tropical vacations with its consistently warm temperatures, awesome for swimming, sailing, snorkelling, water sports and scuba diving. They are a favourite to visit for both Australians and travellers from abroad alike, attracting people from all over the world.

During the winter months, which fall from June to August, you can expect high average temperatures around 24°C to 25°C. Weather is usually agreeable and dry, making for an ideal time to visit. Days are usually hot with cooler evenings, which are great for sleeping and winding down after a hot day. At most a light sweater might be required. Winter is also the best time to see humpback whales on their annual migration through the Whitsundays!
Through the summer, which falls from December to February, you can expect high average temperatures ranging from 27°C to 32°C. The tropical wet season of the Whitsundays falls between January and March. During these months you can expect the weather to be quite hot, but broken up with short periods of rain. However, this is still a great time of year to visit, as the rain is warm and the times are fun. You can still snorkel, sail and scuba dive during these months, where the rain is short-lived and any evidence of rainfall is quickly soaked up by the hot sun. Cedar Creek Falls is usually pumping this time of year, so it's the perfect time to visit this Whitsundays icon.
For a detailed list of monthly temperatures, click here.
Year-round, the water temperature averages an inviting 24 degrees - perfect for exploring the Great Barrier Reef! The warm temperatures allow for amazing marine life to grow and thrive on the fringing reefs of the Great Barrier Reef Marine Park, in the heart of the Whitsundays.
Up-to-date Whitsundays weather forecasts can be found here at the Bureau of Meteorology.
Ready to book your perfect Whitsundays holiday? Chat to our local travel experts today!