Artist Foot Young of the Whitsundays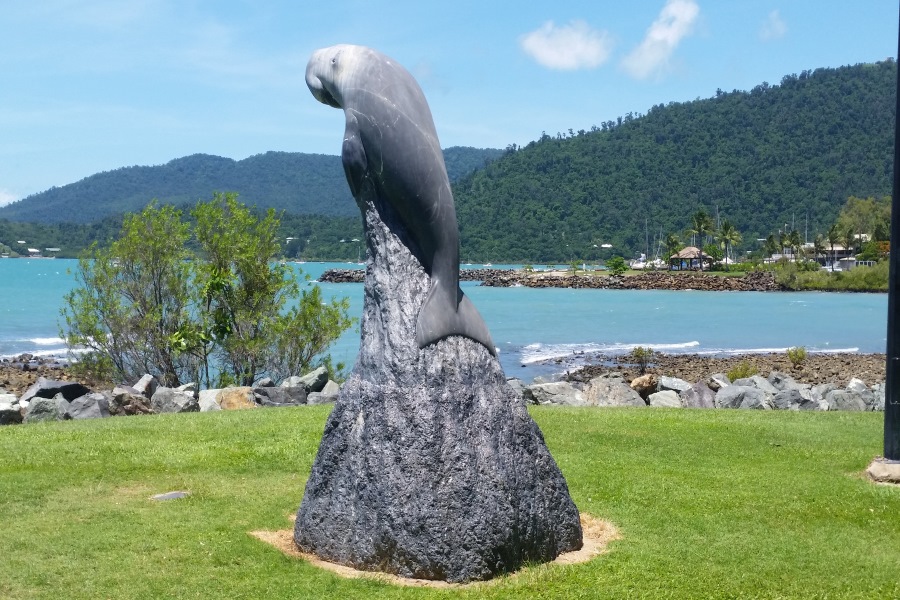 Foot Young is a world-famous artist based on Hamilton Island in the Whitsunday Islands, and is the creator of many of the beautiful marble sculptures found in the Whitsundays and Australia. His works-of-art are found all over the world, in homes and galleries and are well known by many in the art community.
His works, although primarily marble, come in a variety of mediums and colours, creating a diverse and beautiful range of sculptures that he has become famous for. Ranging from marine life, to mythical creatures, to aliens and household pets, there is something that anyone can relate to enjoy!
He moved to the area over 25 years ago, where he is regarded as an "environmentally motivated sculptor, " residing on the beautiful Hamilton Island. Most of his marble comes from Central Queensland, and much of his work is influenced from the local marine life, creating beautiful and thoroughly authentic Australian artwork.
As a young man he learned to farm from the land, as well as the skills of carpentry and welding, which in turn inspired him to learn how to approach things creatively, resulting in his style that we know today. While his skill set began with welding, later in life he would tailor those skills to create the unique marble creations he is now known for.
Young's sculptures range from monumental in size, to tiny pieces of gold and silver jewellry that can be worn on a necklace or bracelet. His work does not seem to have limit, which is reflected in his vast collection of monuments.
A lot of his artwork and originals call his shop on Hamilton Island home and is worth the visit to see what kind of stunning creations he has come up with. With such a feast for the eyes, it is easy to get lost inside of a maze or marble and bronze as you browse around. Every inch of every wall is covered in intricate and unique pieces, creating a sensation for the senses.