Tropical Cyclone Debbie in the Whitsundays
Tropical Cyclone Debbie passed through the Whitsundays on March 28, 2017, as a category four cyclone. It was the strongest tropical cyclone since Cyclone Ada in 1970, almost 47 years ago, causing damage to the Whitsundays and surrounding areas before heading south, where it would caused some flooding near Rockhampton. Considering modern building codes are so stringent the main damage was to vegetation and water penetration to some unoccupied buildings.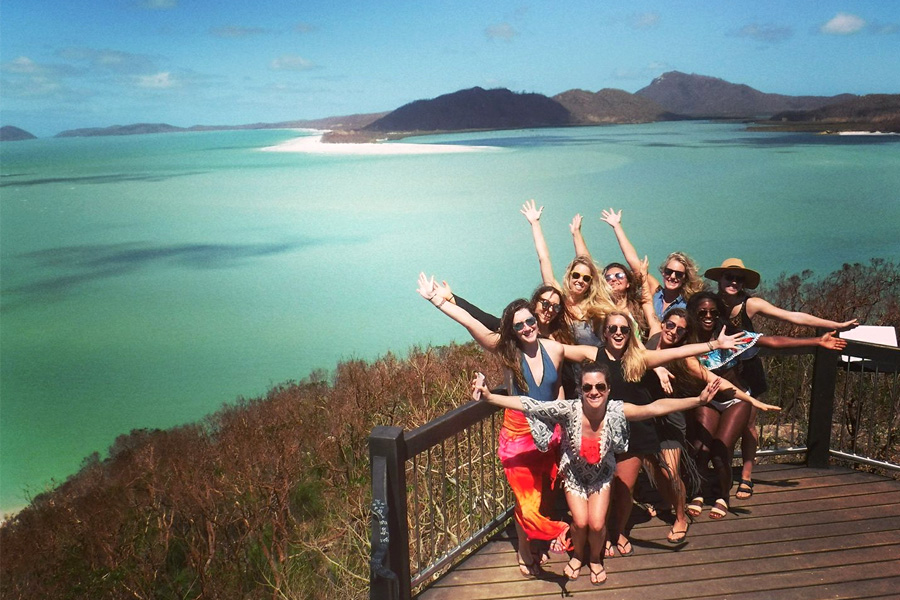 While the weather pattern began as a tropical storm on March 23, it was upgraded to a cyclone on March 26 once the low intensified and made its was towards land. During its progression, modern radar and warning systems closely tracked the cyclone, so locals could be prepared for when it would make landfall. The storm cell was upgraded as it intensified and was originally predicted to hit landfall in Bowen before it changed direction and hit the Whitsunday Islands head on. With winds reaching up to 263km/h, Cyclone Debbie made landfall at about 2:00pm local time, sweeping through Airlie Beach where several buildings, jetties and boats were left damaged as well as some of the vegetation in the area. Fortunately, much of the damage sustained was minor, with only one charter boat lost and few others sustaining damages. Most tours were up and running within a few days of the cyclone, with the community coming together to put the rest of the Whitsundays back to normal and begin the post-storm clean-up. Airlie Beach itself was without power for almost 10 days, with generators and other means of power fuelling the small town and fresh water being shipped in due to contaminated sources locally. Since then, everything has gone back to normal, with full power and water being restored as the town resumes its normal activities.
A full report on the damage to the Great Barrier Reef itself is ongoing, but the Great Barrier Reef Marine Park Authority revealed that while some sites suffered, many others received much less damage and still have moderate coral cover. These less damaged areas are extremely important to the recovery of the reef, where the corals will spread and contribute to a new generation to fill in the damaged areas. The Great Barrier Reef has dealt with many cyclones and storms over its long lifetime, with each reef, coral and bommie recovering and coming back more beautiful than ever. Tourists, locals and officials alike can all work together to maintain the health of the reef and encourage it's continued health and vitality, even in the wake of the cyclone.
While Cyclone Debbie is considered to be one of the worst to hit Australia in recent memory and left behind much work for the locals to do, it by no means broke the Whitsundays. Several charter boats, as well the several of the resort islands have moved up their annual maintenance to coincide with repairs to ensure they are back to their best in no time.