Cyclone Debbie and Daydream, Hamilton and Hayman Islands
Cyclone Debbie hit the Whitsundays on 28 March, 2017, hitting the Whitsunday Islands, Airlie Beach and Proserpine before heading south, weakening along the way.
The first places to be hit were the Whitsunday Islands, notably Daydream Island, Hamilton Island and Hayman Island, three of the main resort islands in the area.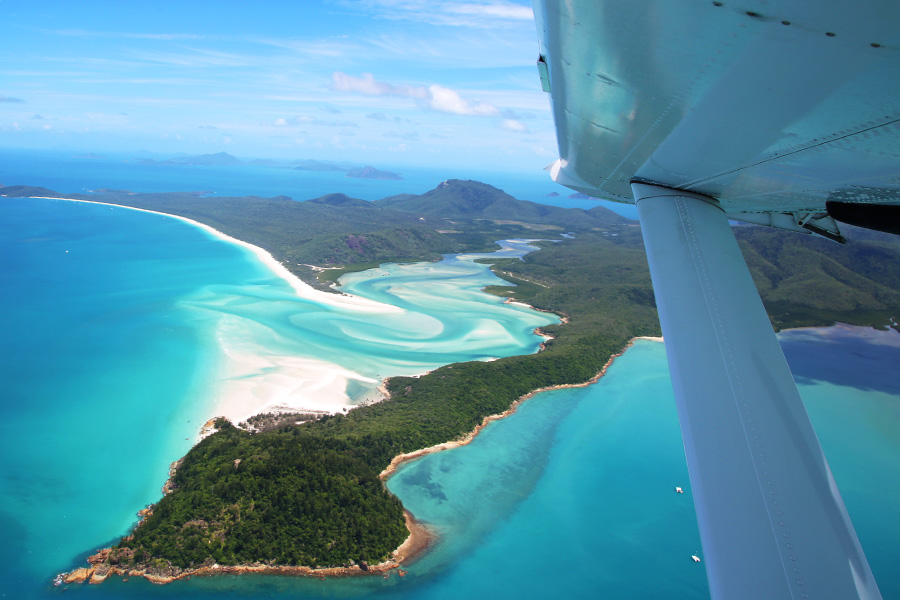 Daydream Island
Daydream Island is 1km long and only 400m wide at its widest point. It's a small resort island located in the Molle Group of Islands and is a go-to for tourists and holidaymakers. Unfortunately during Cyclone Debbie the Island sustained damages, including losing it's infamous mermaid statues, its jetty and vegetation across the island. As it is only accessible by ferry or boat, it is very dependent on ocean conditions, making the island much harder to access now. Because of the damage to Daydream Island, the staff made the decision to move up the upcoming 2018 renovations to 2017, in hopes of maximising the use of time to refurbish Daydream Island to reopen mid-2018. The renovations are said to cost $50 million and will bring Daydream Island up to a 4.5 star resort.
Hayman Island
Hayman Island was another resort island that was damaged during the course of Cyclone Debbie. One&Only Hayman Island is the most high end and exclusive resort island in the Whitsundays, and is the most northerly Whitsunday island. It has 160 suites and is well known as one of the most exclusive up-market resorts. Much like Daydream Island, it will be closed until mid-2018 for renovations.
Hamilton Island
Hamilton Island also received some damages during Cyclone Debbie when they were hit by the storm cell. Guests were left without running water or electricity following the storm, with damages occurring mostly to the vegetation and and the facade of the island. This caused the island to close until the first week of April, 2017 so staff could conduct a thorough clean-up. However, due to top building codes, no significant structural damage happened to any of the resorts or accommodation on the island, allowing Hamilton Island to continue to host guests, albeit at a decreased capacity. Since reopening, Hamilton Island has been up and running as normal, with several attractions delayed in reopening due to renovations and damage recovery. Qualia, the 5-star resort that is well known world wide, will be closed until June 2017 to conduct scheduled renovations that were due to take place later this year, which have now been brought forward. The resort will be running at full capacity by July/August, 2017.
Due to stringent building codes, much of the islands escaped major damages caused by Cyclone Debbie. Staff on the islands are working hard to ensure things can move back to normal as soon as possible. The Islands, while still recovering, remain beautiful escapes in the Whitsundays and will continue to be stable in the Whitsundays for years to come.