Hamilton Island after Cyclone Debbie
Hamilton Island was one of the Whitsunday Island affected by Cyclone Debbie, which hit Australia on 28 March 2017. Known for it's high-end resorts, fun activities and beautiful scenery, it is a favourite among locals and tourists alike.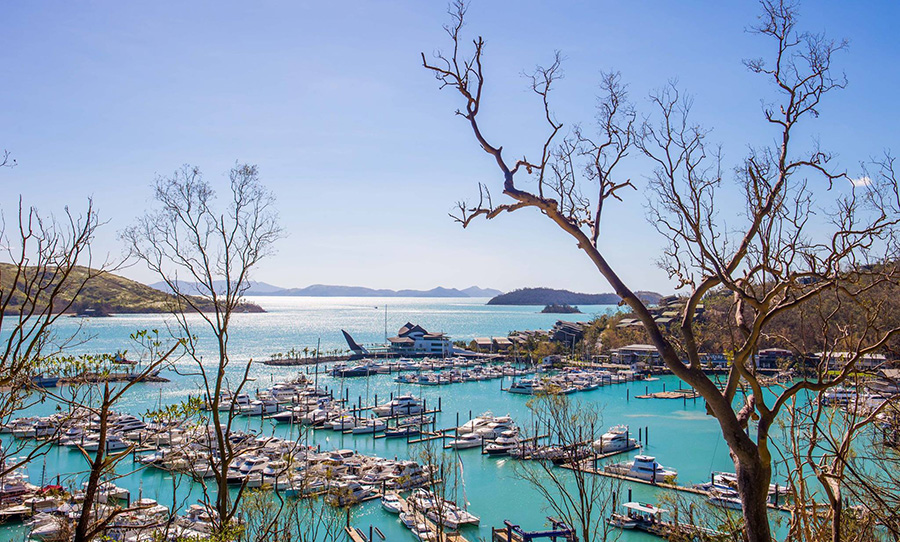 The island is the largest inhabited island in the South Molle group and is accessible by passenger ferry, airplane or boat. It has its own airport, as well as a neighbouring golf course and a multitude of accommodation choices. It's known for hosting a-listers such as Oprah Winfrey and Taylor Swift throughout its history and is one of the most beautiful islands in the Whitsundays.
During the category 4 cyclone, Hamilton Island sustained some aesthetic damage to its vegetation and facades. Guests were also left without running water or electricity following the storm, until full utilities could be restored. Fortunately, due to stringent building codes, no major structural damage occurred and no injuries were reported on the island, despite the fact that the island recorded winds reaching up to 250km/hour. 2,000 guests and staff were present on the island when the Cyclone hit while transportation to the from the island was halted in anticipation of strong winds and crashing seas. Since the dissolution of the storm cell, flights and ferries to and from the island have resumed their routes, with an amended schedule available at https://www.cruisewhitsundays.com/transfers/.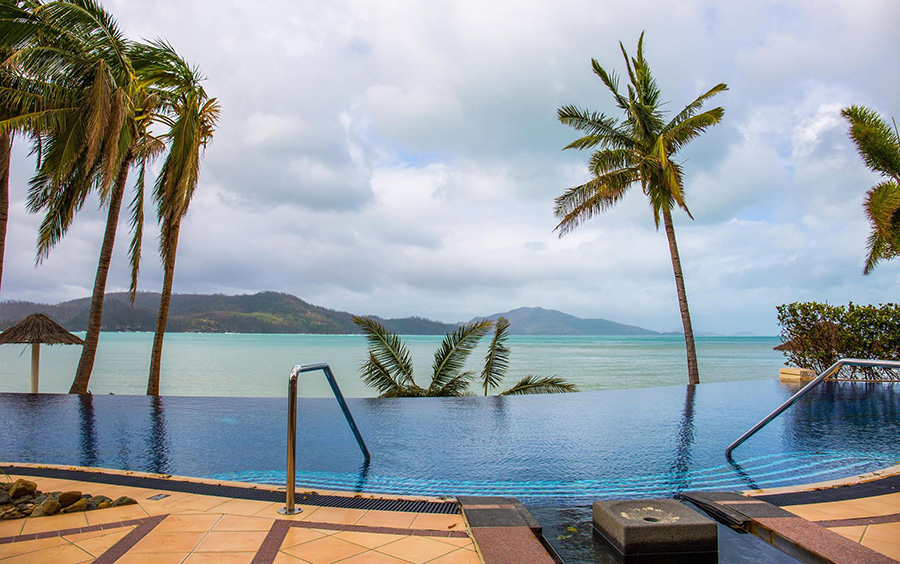 Presently, the island is operating at a decreased capacity but will run at full capacity by July/August 2017, with the exception of it's 5-star resort, Qualia. Qualia will remain closed until July of 2017 to conduct already scheduled renovations, which were brought forward in the wake of the cyclone.
The rest of the island is recovering quickly, with life on the tropical paradise resuming as normal. Most of Hamilton Island's daily activities and already up and running, with boat tours, island activities and accommodations running as normal. Guests are welcome to make new reservations to come enjoy the beauty of Hamilton Island for themselves!