Airlie Beach Race Week 2017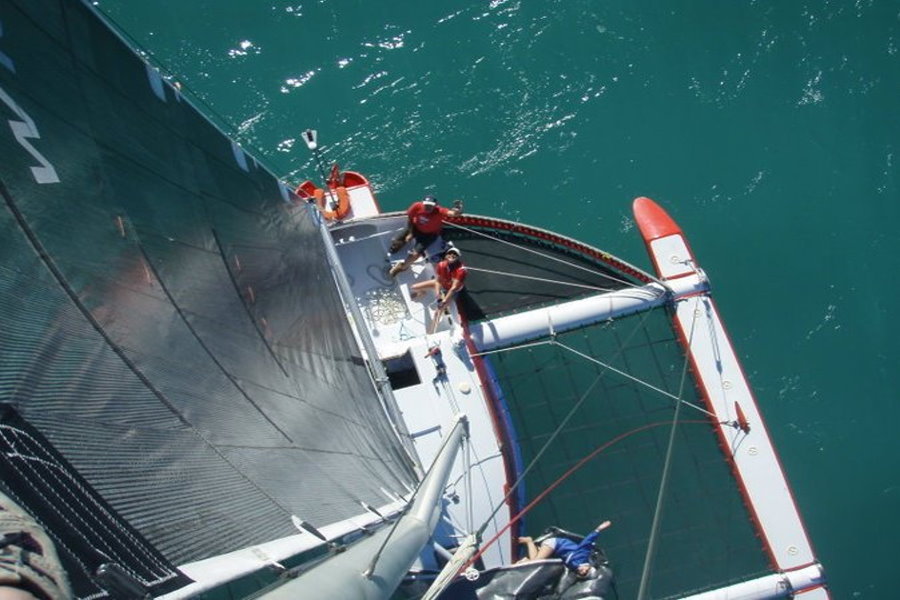 Airlie Beach is getting ready for the 2017 Race Week, upcoming from August 10 - August 17, 2017.
Race Week has always been a huge tourist attraction, with people coming to Airlie Beach from all over to witness the races first hand, if not to participate themselves.. So far, entries have come in from Western Australia, Victoria, South Australia, New South Wales, Tasmania and Queensland. Last year, Race Week saw 131 boats from across the world, including Australia, Asia and New Zealand, with some people even flying in from Europe to compete.
Race Week is an exciting time of year, where the atmosphere in Airlie Beach becomes one of extra excitement and an amplified sense of community. Not only are there many races to be seen on the water, but also many on land activities for spectators and competitors to both enjoy. Concerts, markets, shows, and presentations take place throughout the week, with everyone welcome. For a complete list of events, visit the Airlie Beach Race Week's official website.
All marinas are prepped and ready to go, despite any damages that happened earlier in the year. Abell Point Marina and Port of Airlie, the two main marinas in Airlie Beach, are both open and ready for business and welcoming bookings. All berths will be up and running long before race week hits, and are welcoming boat owners to begin booking their spots. However, berths fill quickly, and with the event only a few months away, it's vital that owners book both their berths and accommodation for Race Week if they wish to secure their spot!
Airlie Beach Race Week has been a staple to the Whitsundays for the past 27 years, and continues to be a favourite among locals and tourist alike. For more Race Week information, visit http://www.abrw.com.au/.