Amazing photography in the Whitsundays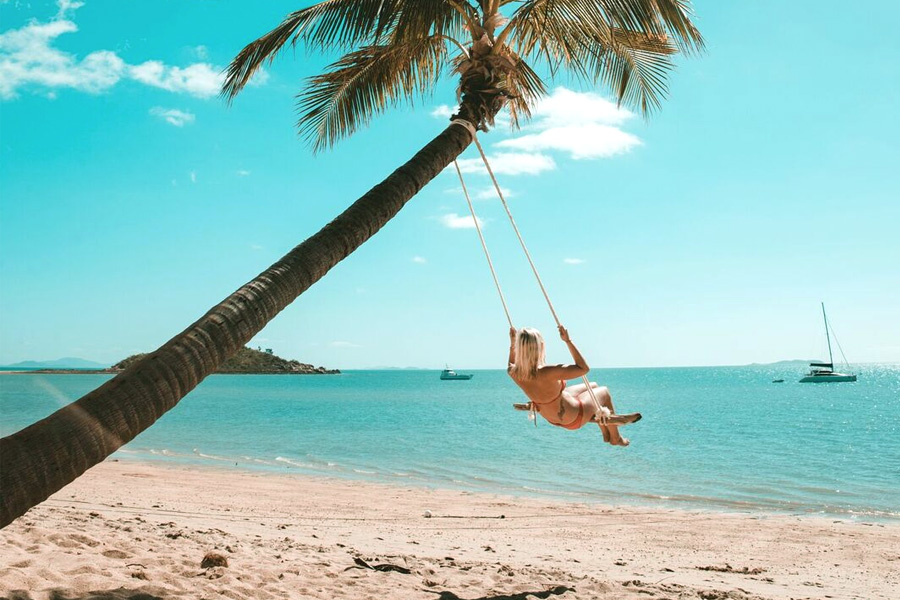 The Whitsundays are undoubtedly one of the most beautiful places in Australia. It's not only a paradise in itself, but it is also a photographer's dream.
The amazingly blue skies, combined with crystal clear azure waters make for the perfect backdrop for any photo. Bring in the clownfish, tropical islands, and white sandy beaches and you have a picture-perfect place.
Take one look at Instagram, Facebook, or Twitter and you will see the beauty of the Whitsundays. Photographers from all over showcase their talent on social media, not only showing the world what they've got, but also showing off this beautiful place we call home.
Here are some top places that photographers like to shoot:
Whitehaven Beach
Whitehaven Beach is one of the most famous beaches in Australia and is a highlight of the Whitsundays. The 7km of white silica sands against the perfectly blue waters create a contrast perfect for Instagram. It's almost impossible to take a bad shot at this beach with it's perfectly picturesque setting, complete with shallow wading pools, white sands, an amazingly blue waters.
Hill Inlet
Hill Inlet Lookout provides the perfect vantage point for the beautiful Hill Inlet, one of the nicest lookout points in all of Australia. Changing every moment of the day with the tides, the waters of Hill Inlet create a beautiful swirling pattern in the sands of Whitehaven Beach, combining stark whites and blues for an unforgettable sight. It's the second most photographed place in Australia and certainly one of the most beautiful.
Underwater shots
Underwater photography has only recently become a really popular thing with the introduction of GoPros and affordable underwater cameras. Now almost anyone can grab their own underwater photos to share on their social media. The underwater world in the Whitsundays provides an amazing stage for shooting some great photos, with colourful corals, funny marine life and breathtaking seascapes. You can even try for a selfie with some of our more famous residents, such as Wally, the Humphead Maori Wrasse, green sea turtles, or funny clownfish.
Even if you are an aspiring photographer, you'll be hard pressed to take a bad photo in this beautiful part of the world. There is a beautiful frame around every corner. By using hashtags such as #LoveWhitsundays, #Whitsundays, #WhitsundayIslands, or #SailingWhitsundays your photos can become part of a bigger network of Whitsundays' photos.
Following along with us on our Instagram or Facebook for our own amazing Whitsundays' photos.