Why you should go bareboating in the Whitsundays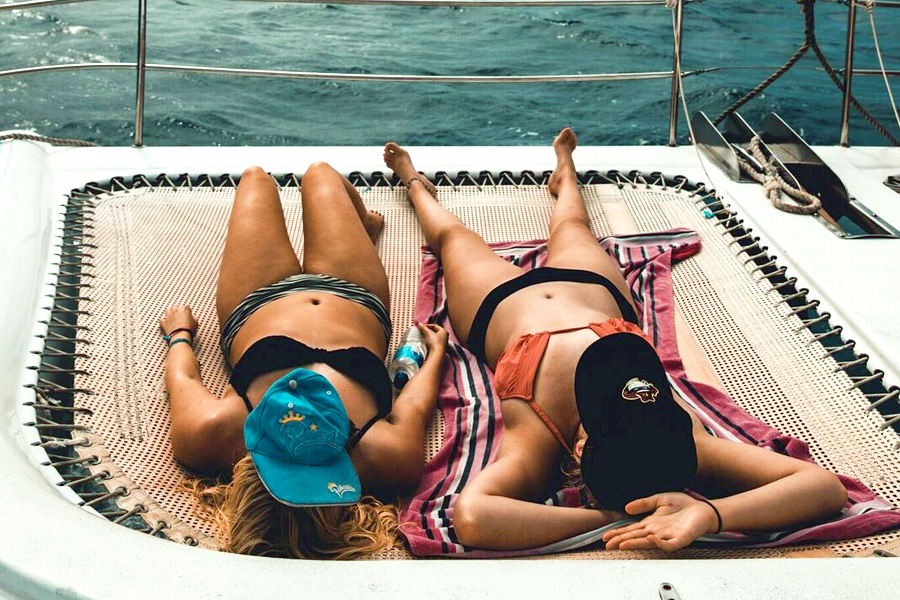 Bareboating is when you self-skipper your own boat. You or one of your group are the captain, while you or your guests act as the crew. You are in charge of your own trip, choosing to do what you want, when you want.
Bareboating is a great option in the Whitsundays as it allows you to plan your own trip and to enjoy your tour of the islands your way. The Whitsundays offer a calm, relaxed place to sail that is ideal for both beginner and experienced sailors. While bareboating does require experience, the Whitsundays offer a great place for sailing for those with less time on the ocean. The protected bays offer calm overnight anchorages and the many passages offer a perfect place to catch some wind and enjoy the ocean breeze with sails up.
Bareboating generally requires a 5 night minimum, allowing for guests to have an extended time on the ocean. During your extended trip, you can do as much or as little sailing as you'd like, as well as spend as much time as you want in the ocean, on Whitehaven or snorkelling. As the captain of your own trip, you get to choose what you want to do!
Another perk of bareboating in the Whitsundays is that you can plan and cook your own meals. You will get to eat when you want and what you want during your trip, bringing whatever groceries with you that you would like. This is ideal for those who like to prepare their own meals and eat whenever they like! You'll also get to bring along any beverages you want for the duration of your trip.
Those wishing to charter their own trip have a choice between catamarans, power boats or yachts. Generally taking between 4 and 10 guests, each boat has a different configuration that includes both bathrooms and private cabins.
Bareboating is a great way to enjoy the freedom you like during your Whitsundays tour. You can choose to do what you want, when you want, enjoying your trip your way. Ask us about bareboating and if it's right for you!