Whitsundays Events 2017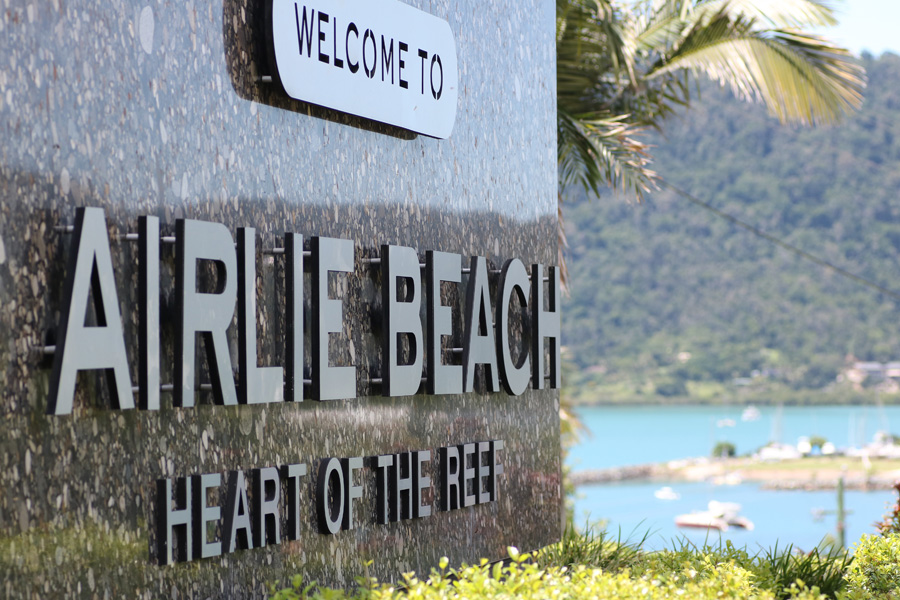 January
New Year's Day - 1st
Australia Day - 26th
Australia day is the country's collective day to celebrate our wonderful nation. With many events going on in the Whitsundays to celebrate this day, there is plenty to do despite it being a national holiday.
Chinese New Year (Year of the Rooster) - 28th
Chinese New Year is a time of celebration all over the world, including in the Whitsundays. As one of the busiest times of year for Chinese tourists, there are several celebrations around Airlie Beach, as well as fireworks.
February
Valentine's Day - 14th
March
St Patrick's Day - 17th
April
Good Friday - 14th
Easter Saturday - 15th
Easter Sunday - 16th
Easter Monday - 17th
ANZAC Day - Monday 25th
May
Labour Day - 1st
Whitsunday SUP Challenge - 20th to 27th
Bigger and better than ever, the Whitsunday SUP Challenge has everything any SUP lover could want. Race, test equipment, and learn all you could want during this fun SUP week.
June
Show Whitsunday 2017 - 23rd to 24th
Bowen Show 2017 - 27th
July
Bowen Offshore Superboats - 22nd to 23rd
The Adani Bowen Offshore Superboats race is always a favourite in the Bowen area. During this 'round' of the Championships, Bowen plays host to a weekend of festivities and entertainment which is perfect for the whole family.
August
Whitsunday Reef Festival - 3rd to 6th
The Whitsunday Reef Festival is a time for locals and tourists to come together to celebrate the Great Barrier Reef! With celebrations and events for the duration of the festival, there is something for the whole family, including parades, after-dark parties, fireworks and more.
Airlie Beach Race Week - 10th to 17th
The Whitsunday Sailing Club hosts the Airlie Beach Race Week each year, always making it bigger and better! The races attract thousands of sailors to the region, as well as tourists and spectators, who come to enjoy a great week of competitive sailing paradise.
Hamilton Island Race Week - 18th to 25th
Hamilton Island Race Week is the Australia's largest offshore sailing regatta and attracts sailors and spectators from all over. It also happens to be the next big event on Queensland sailing calendar following Airlie Beach Race Week!
September
Airlie Beach Triathlon Festival - 3rd
October
Queen's Birthday - 2nd
Halloween - 31st
November
Hamilton Island Triathlon - 11th
With both adult and youth series, the Hamilton Island Triathlon draws athletes of all ages to the area. It has a 750m swim, a 20km cycle and a 5km run, all taking place on and around Hamilton Island.
Whitehaven Beach Ocean Swim - 12th
The Whitehaven Beach Ocean Swim gives avid swimmers the chance to compete against the best. Swim 2km, 750m or 350m for juniors at one of the most famous beaches in the world. Registration available online.
Airlie Beach Festival of Music - 9th to 12th
For music lovers or those who just want to join in the fun, this festival of music is on a mammoth scale, featuring a huge number of bands over 3 massive days as well as a major stage for the main artists each evening at the Whitsunday Sailing Club!
Schoolies Week - 18th to 25th
Schoolies week is the official week of celebrations for year 12 leavers. With plenty to see and do in the Whitsundays, many Schoolies enjoy the many parties and events that are happening around Airlie Beach in their honour!
December
Christmas Day - 25th
Boxing Day - 26th
New Years Eve - 31st
The Whitsundays is a popular place to celebrate New Years and the whole town comes alive as the sun goes down and continues right through to the new year countdown.