Bloggers Welcome in the Whitsundays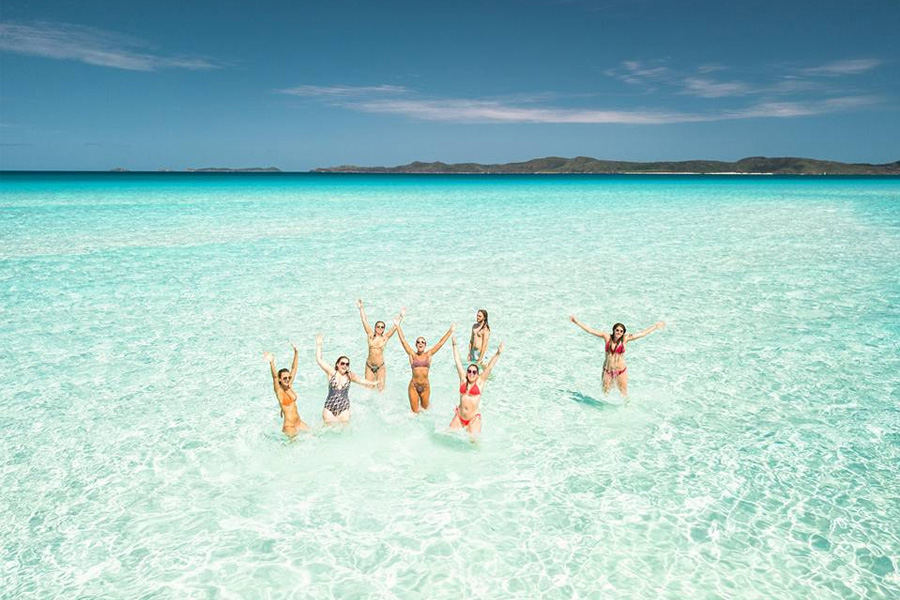 Powerplay is a fun and exciting catamaran that cruises the Whitsunday Islands for a 2 day, 2 night trip of fun, excitement and adventure! With a fun, young crowd and an informed and knowledgeable crew, it's the trip of a lifetime for anyone coming to the Whitsunday Islands. It's also the perfect place from which to discover, explore and learn more about this beautiful part of Australia.
Powerplay is a home away from home for all visitors, especially bloggers! If you're a blogger with an engaged group of followers, great volume and amazing content, we want to hear from you. This could be your chance to get on board Powerplay and share with your audience just how great the Whitsundays are!
Onboard you will find a range of travellers, from couples to solo travellers or groups of friends! Guests are aged 18 - 35, creating a fun social atmosphere that carries throughout the day into the night. There is both shared and private accommodation, meaning you will be comfortable and at home while at sea even if you yourself are a solo traveller or travelling with a partner. Powerplay takes her guests snorkelling and exploring, visiting must-sees such as the infamous Whitehaven Beach and Hill Inlet Lookout and makes the most of every minute of her 2-day trip.
---
Ask us how you can get on board Powerplay by messaging us on our live chat - we'd love to hear from you!