Easter in the Whitsundays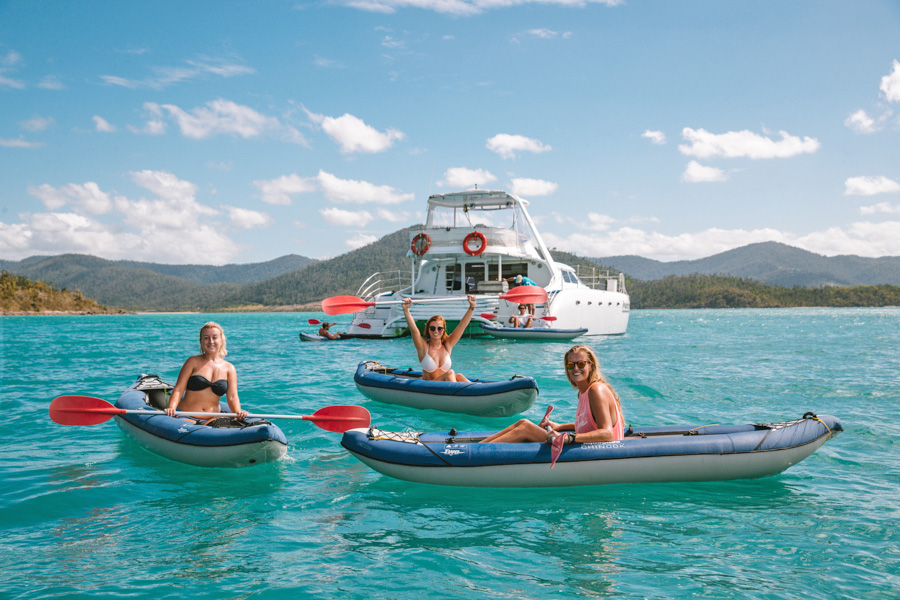 Easter weekend is one the busiest and funnest weekends in the Whitsundays! Easter means it's a long weekend in Queensland, bringing people in from all over Australia and the world to celebrate the holiday. The mood is light, the town is fun and the people are always ready for a good time! In 2019, the holiday falls in April from April 19 (Good Friday) to April 22 (Easter Monday).
Easter weekend sees an increase of holiday-makers in the Whitsundays. This means many people are booking day and overnight sailing trips in advance to make sure they can get on their boat of choice during the long weekend. While many people come to Airlie Beach, Hamilton Island or Hayman Island to relax and hang out, most people coming to the Whitsundays want to sail, cruise, explore and play the warm Whitsunday waters on a trip of their choice.
For this reason, it's important to book as far in advance as you can. This is especially important for overnight trips with private accommodation, as they are usually booked up first. Overnight trips tend to book up before day trips, so it is important to keep this in mind when it comes to booking. If you find yourself stuck last minute without any idea what to do, message our specialists, and they will be able to give you hand to help you get on the right tour for you. Day trips, scenic flights and on-land tours are always a good last minute option if you still want to experience the best of the Whitsundays. But as with all trips, the farther in advance you book, the better chance of getting on your tour of choice.
Easter 2019 will see many people people booking tours over the weekend itself or day trips in between. The Whitsundays' will host families, couples, students and backpackers visiting all of whom want to see the beauty of the Whitsundays. The streets are full, the pubs are lively and the sun is likely to be shining this upcoming Easter long weekend.