5 must-do eco tours in Queensland, Australia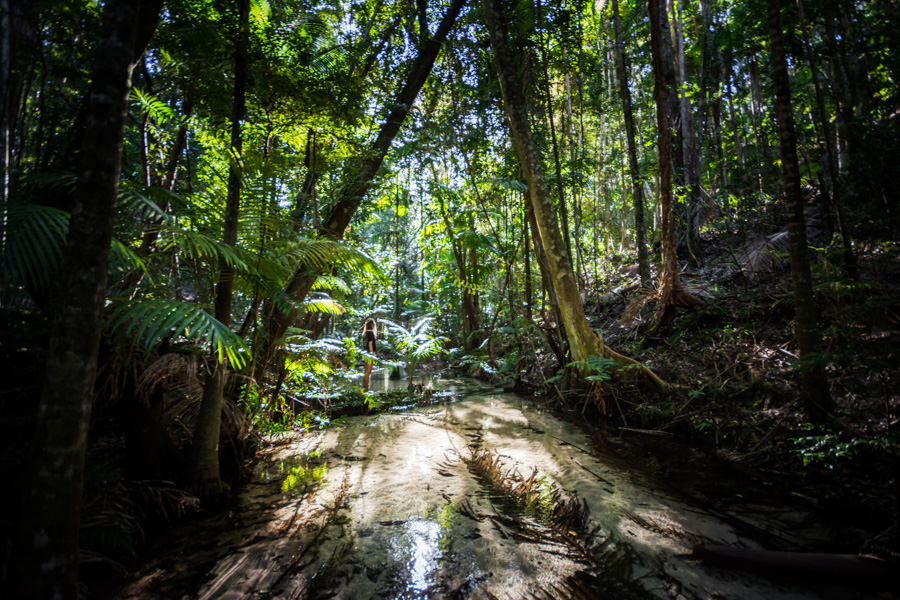 Queensland Australia is home to some of Australia's most beautiful and picturesque places. From here you can explore Fraser Island, the Whitsunday Islands and the Great Barrier Reef.
You can explore all of these places on board an eco tour that will allow you to see some of Australia's top destinations in comfort and style all while supporting the environment. An eco tour's primary focus is on experiencing these amazing natural areas all while fostering environmental and cultural understanding to entertain as well as educate people. This is a great way to tour and explore all while respecting the environment and all that is supports.
Top eco tours in Queensland, Australia:
SV Whitehaven sails around the Whitsunday Islands during a 2 day 1 night tour. This eco-certified sailing trip will bring you to Whitehaven Beach, Hill Inlet Lookout as well as offer snorkelling and kayaking! Enjoy the beauty of sailing through the Whitsundays on board SV Whitehaven.
Ride to Paradise offers guests the opportunity to see the Whitsundays in comfort! By day, cruise around the Whitsundays on board the red catamaran Wildcat, and by night stay at the beautiful resort, Paradise Cove! This is a great opportunity to explore the Whitsundays both on the water and on the land.
Explore the amazing and unique Fraser Island with Sunset Safari. Learn about the history, flora and fauna of the island, while cruising along the sand highway as you visit Fraser's top destinations!
Dropbears offers an overnight tag-along tour of Fraser Island for an amazing eco experience! This tour allows you to drive around the island in your own Dropbears 4x4 vehicle, following your guide from one destination to the next!
Sail around the Great Barrier Reef with Passions of Paradise. This eco tour offers an environmentally friendly way to experience the largest and most diverse marine park in the world. This day trip offers snorkelling and a real sailing experience!
Experience the beauty of the rainforest with Billy Tea Safari. This one day tour will allow you to explore the Daintree Rainforest, Cape Tribulation, the Daintree River and more. Watch the amazing beauty of the Cairns region go by from the comfort of your 4WD.