Sailing Whitsundays' top tours around Australia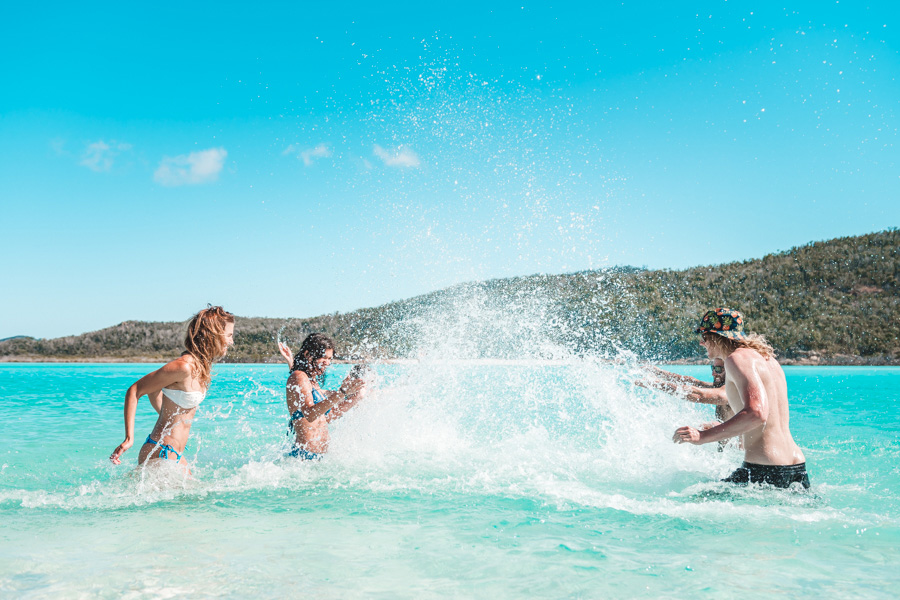 Take a look at some of our favourite tours from all over Australia.
Entice is a stunning catamaran that offers 2 day, 2 night tour of the Whitsundays. It will have everything you will need to travel in comfort and enjoy the amazing sights, sounds and experience of the Whitsundays. Entice offers snorkel equipment, a clear canoe, sea scooter, and stand-up paddleboards for all guests to use!
New Horizon is ideal for those craving a social experience while sailing in the Whitsundays! She takes up to 32 passengers at a time and is ideal for 18-35-year-olds. With snorkelling, scuba diving, a mega slide, paddleboards and more, you will have the time of your life on board New Horizon!
Powerplay is a power catamaran that cruises the Whitsundays for 3 days and 3 nights. This fun tour takes a blended crowd of up to 16 passengers at a time, and has fun water toys and activities such as kayaks and paddleboards, as well as a heated spa and underwater blue lights for attracted marine life at night!
Dropbears camping tag-along tour allows you plenty of time on Fraser Island. This tour is done in tag-along style, where several 4WD vehicles follow the lead car around the island. This means that you have the opportunity to experience Fraser Island in the best way possible - behind the wheel of your own 4WD on the famous sand highway! You will get to stop at all of Fraser Island's top destinations and spend your nights camping on the dunes of 75 Mile Beach!
This guided tour is a great way to experience the most you can on Fraser Island in one day. The tour allows you to sit back and relax as your tour guide drives you around the island in a comfortable 4WD that was specially made for this type of trip. Along with seeing all the amazing sights that Fraser Island has on offer you will also get to experience an authentic Aussie BBQ on the beach!
Oceanquest offers an extended tour around the Great Barrier Reef. This tour departs from Cairns for 3 days and 2 nights for a fun-filled adventure in one of the world's most beautiful places! This tour is ideal for both snorkellers and scuba divers, with plenty of time spent in the water. Your vessel boasts spacious and comfortable accommodation as well as an onboard bar.
Visit the green and lush rainforests of tropical north Queensland with Uncle Brian's! This one day tour will allow you to explore the rainforest and waterfalls that surround Cairns. Swim, explore and do more on this action-packed one day tour.