Far North Queensland is a jungle of marvels that combines the wonders of lush rainforests, sun-soaked beach shores and the Great Barrier Reef. A unique, steamy and tropical part of the world, Far North QLD is an absolute must-visit bucket list item for those travelling Australia! Escape the hustle of city life in the Daintree Rainforest or the Great Barrier Reef without having to travel too far to reach the connected Cairns CBD.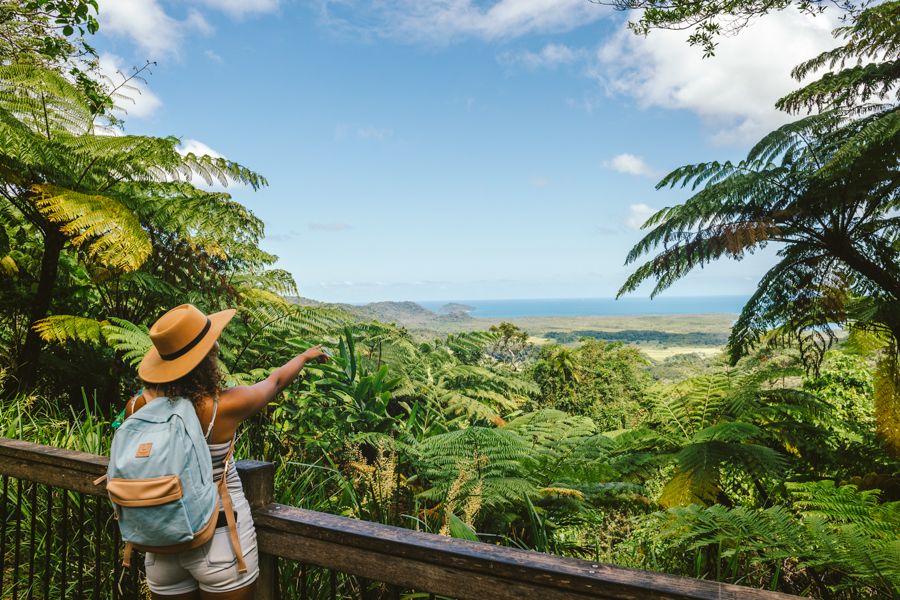 The heart of Far North QLD, Cairns is an impeccable tropical town and gateway to the marine wonders of the Great Barrier Reef. With expansive rainforests, gorgeous shores and an abundance of natural beauty at your fingertips, Cairns truly is an Aussie holidayer's dream! Renowned as where the rainforest meets the reef, this bustling hub is brimming with waterfront accommodation, fantastic places to eat and plenty of experiences for you to book for your time in Far North QLD.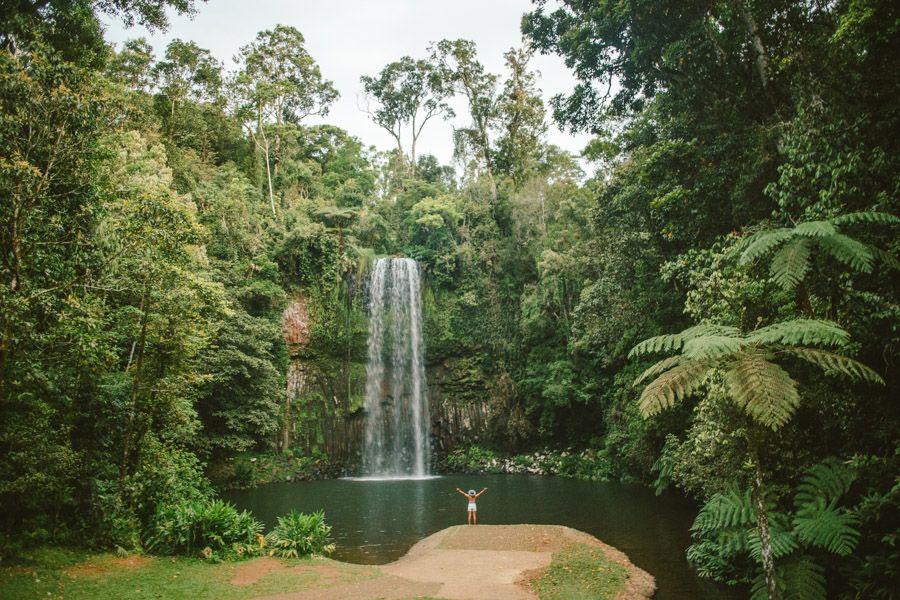 About an hour north of Cairns, Port Douglas is the perfect spot for a beachy day trip. Home to an array of breathtaking beaches, Port Douglas is a sleepy sea town made for slowing down and breathing in the salty air! Fringed with shady palms, grab your friends and family, a towel and soak up the sunshine! Four Mile Beach and Wonga Beach are unmissable tropical destinations in paradise, so make sure not to miss them. With a small selection of bars, restaurants and cafes, Port Douglas is an accommodating and charming seaside spot!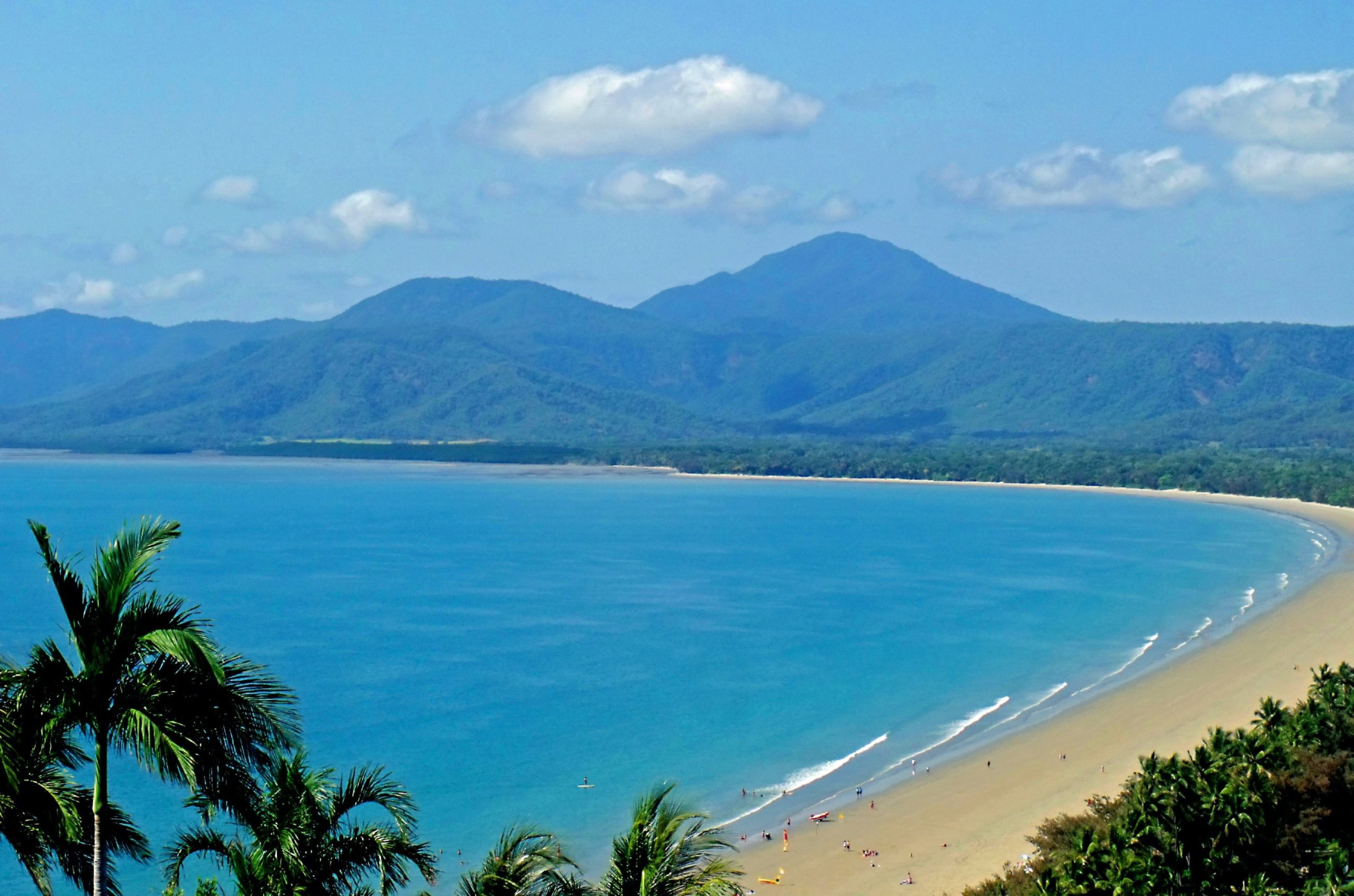 Where do we even begin with this one? Exploring the Great Barrier Reef is an indescribable experience, sustaining its spot on most travellers' bucket lists! As a heritage-listed destination and the largest reef ecosystem in the world, The Great Barrier Reef is full of incredible creatures, kaleidoscopic corals and mystical depths. Spot schools of tropical fish, reef sharks, green sea turtles, dugongs, manta rays and giant clams on your snorkel or dive into this marvellous ecosystem! The northern sections of the Great Barrier Reef accessible from Cairns are just a stone's throw away, and with a carefully selected variety of tours available, this incredible natural wonder has never been easier to explore!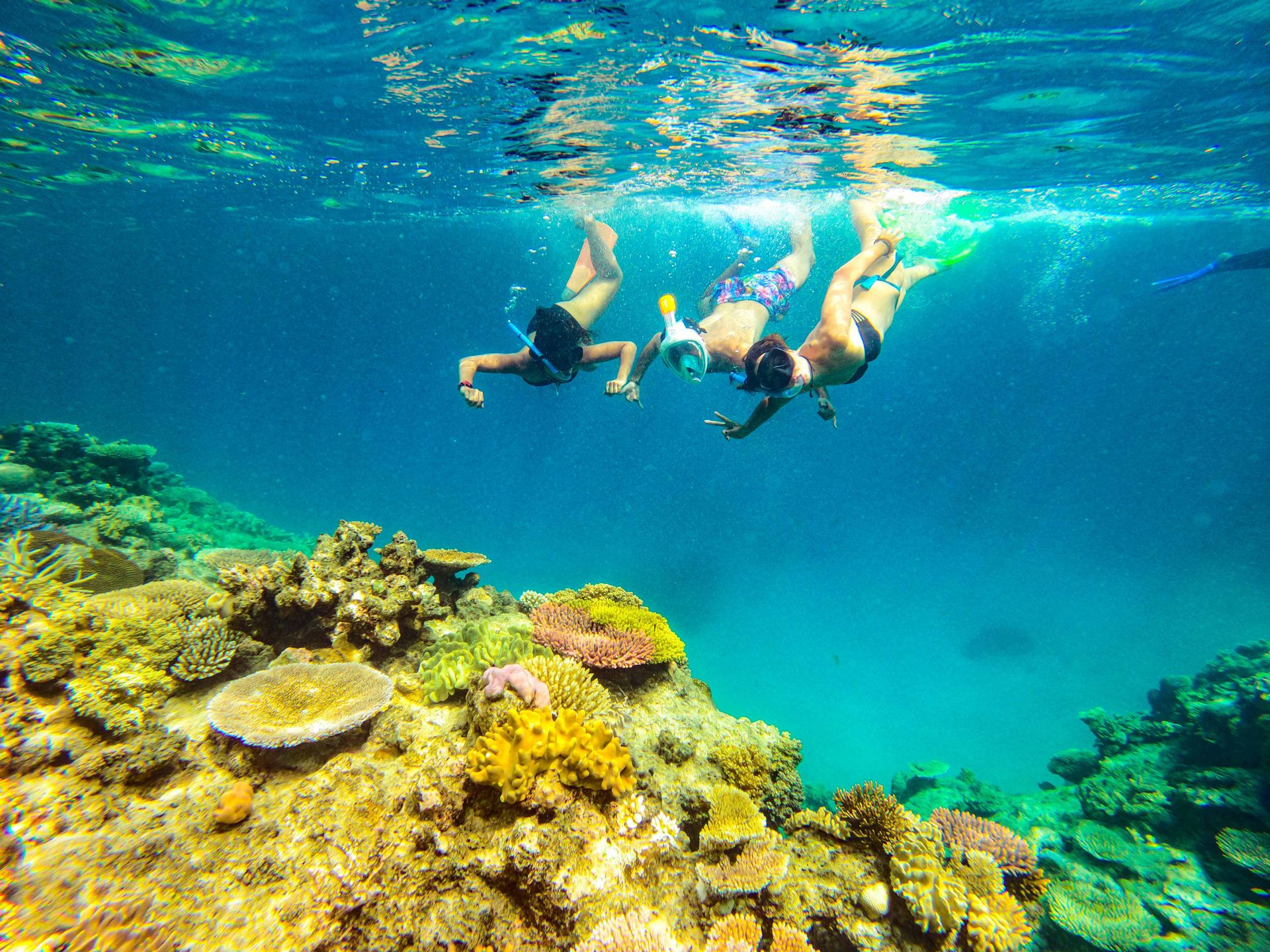 The Daintree is the largest continuous section of rainforest in Australia and is a lush, biodiverse ecosystem made up of incredible flora and fauna. About 2 hours north of Cairns and next to the stunning Cape Tribulation, the Daintree National Park is an utterly phenomenal natural wonder. Whether you're day hiking through the tall rainforest canopies, waterfall swimming spots, mountain ridges and sandy tracks or endeavouring a longer, overnight adventure, the magic of the Daintree will take you to cloud 9! Reconnect with your inner natural adventurer and appreciate the rich, complex ecosystems and Indigenous history that lies within the wondrous habitats of the Daintree.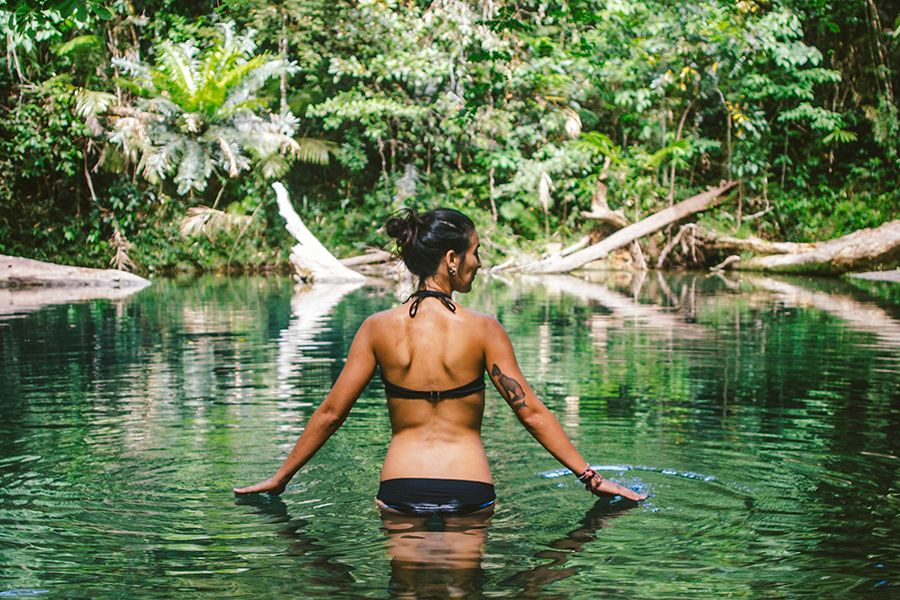 Named after the majestic palm trees that line the golden sand beaches, Palm Cove is only a short 20-minute drive from Cairns! Escape to tropical paradise and lay upon some of the most yellow sands in Australia as you relish the slow pace, blue waters and postcard-worthy beach panoramas. Palm Cove is full of luxury, boutique small businesses including tropical resorts, decadent spas, exquisite restaurants and snazzy cocktail bars! The world is your oyster when you visit the ever-enchanting Palm Cove, so don't miss this trendy and naturally beautiful spot on your next visit to Far North QLD.