K'gari (Fraser Island) means paradise in the local language of the Butchulla people. Indeed, as soon as you step onto this breathtaking sand island, you will see why! This magical destination is home to an array of sparkling freshwater lakes, deep towering rainforests and rich, Indigenous heritage. Hosting a cornucopia of native wildlife, natural wonders and peaceful hidden gems, K'gari is an extraordinary destination to explore, play and unwind.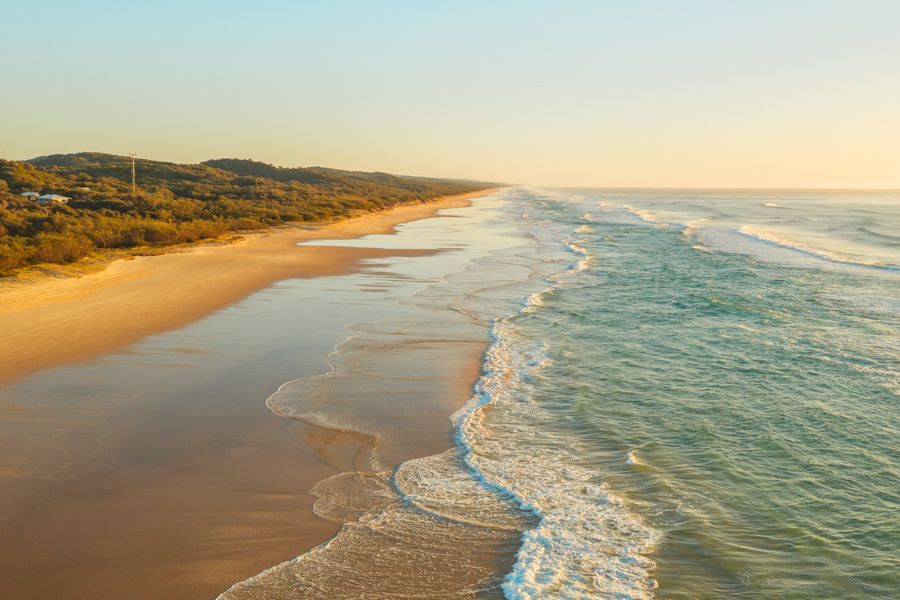 Lake Boorangoora (Lake McKenzie)
While there is an abundance of wonderful spots to adventure and discover on K'gari,
Lake Boorangoora
is an incredibly notable mention! Renowned for its brilliantly blue freshwaters, incredible size, pure fringing sands and surrounding trees, Lake Boorangoora is a breathtaking gem nestled in an island paradise. It really feels like you're at the beach on these sands, so bring your towel and swimmers and take a refreshing dip! Read about Butchulla history, dingo safety and native wildlife at the day-use picnic area before you head down to the crystal, pristine waters.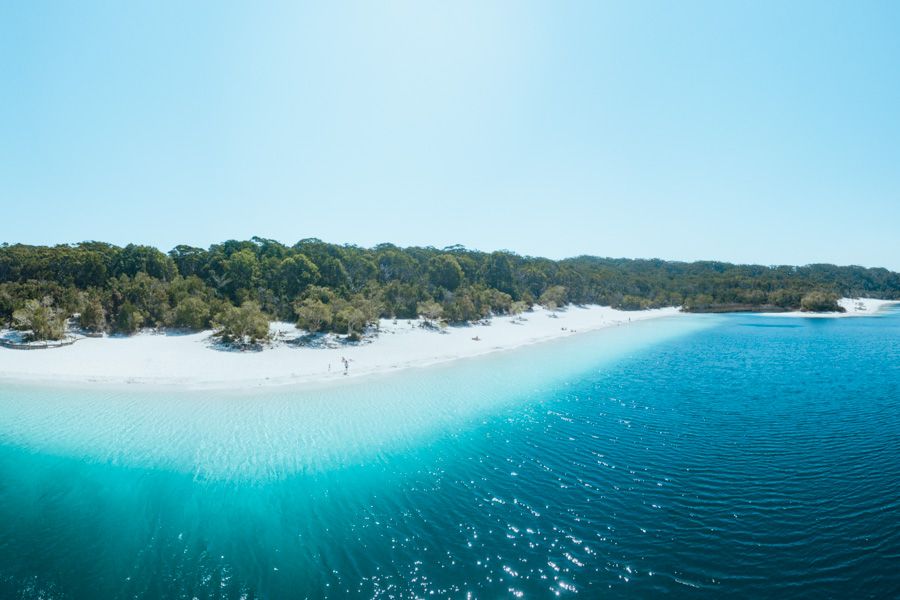 Find
Pile Valley
in the middle of K'gari, where towering Satinays and Tallowoods make up vast and shady rainforests. Embark on the Pile Valley Circuit from either the fairytale woodland
Central Station
or the dazzling
Lake McKenzie
as you slow down and drink in K'gari stunning natural wonders. An absolute haven for twitchers, Pile Valley is home to Turquoise Parrots, Plumed Frogmouths, Red Goshawks and even Glossy Black Cockatoos!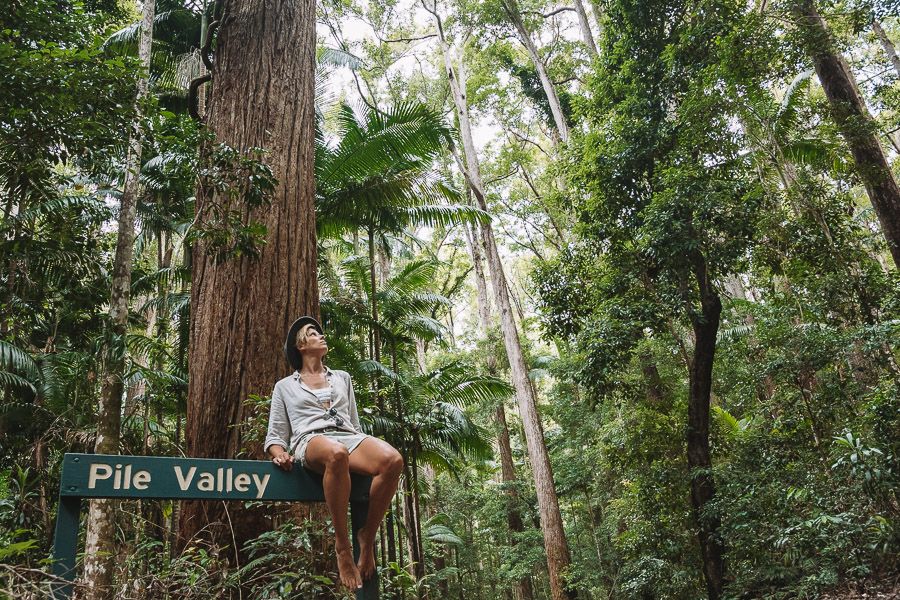 The clear, fresh waters of Eli Creek are something of a dream! Streaming fresh, sand-filtered waters from the many perched lakes of K'gari to the ocean, Eli Creek is the perfect place for a float, swim or wade! Bordered by beautiful trees, enjoy a shady relax in these waters that are even fresh enough to drink. Whether you're walking down the creek, grabbing your floaty toys or having a cooling dip in the shallow waters, the wonders of K'gari are abundant!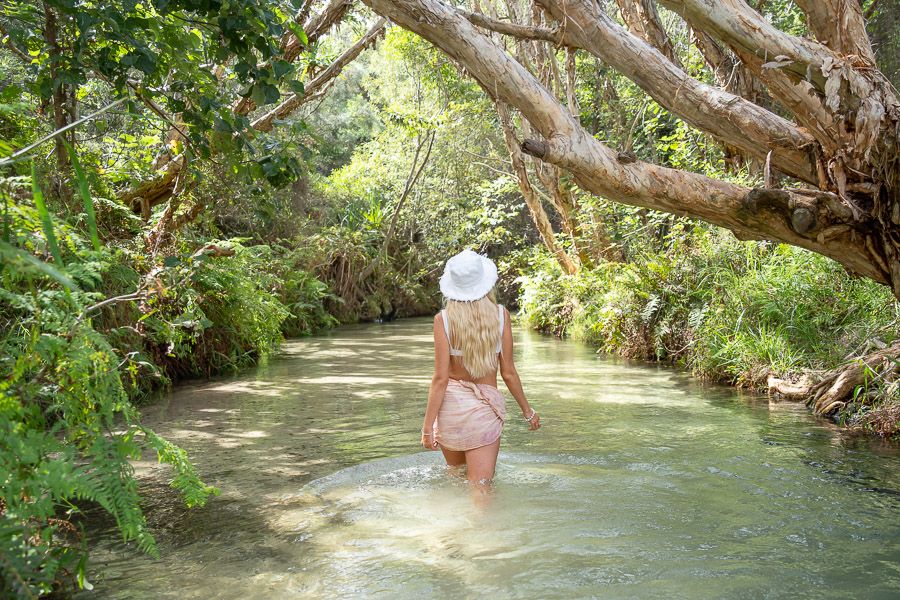 The famous Maheno Shipwreck is found along the golden shores of 75 Mile Beach and has been there since a nearby cyclone in 1935. This historical monument is rich and history and nautical enchantment! Head on down to the beach to explore and snap a few pics with this K'gari attraction, which is particularly magical at sunset!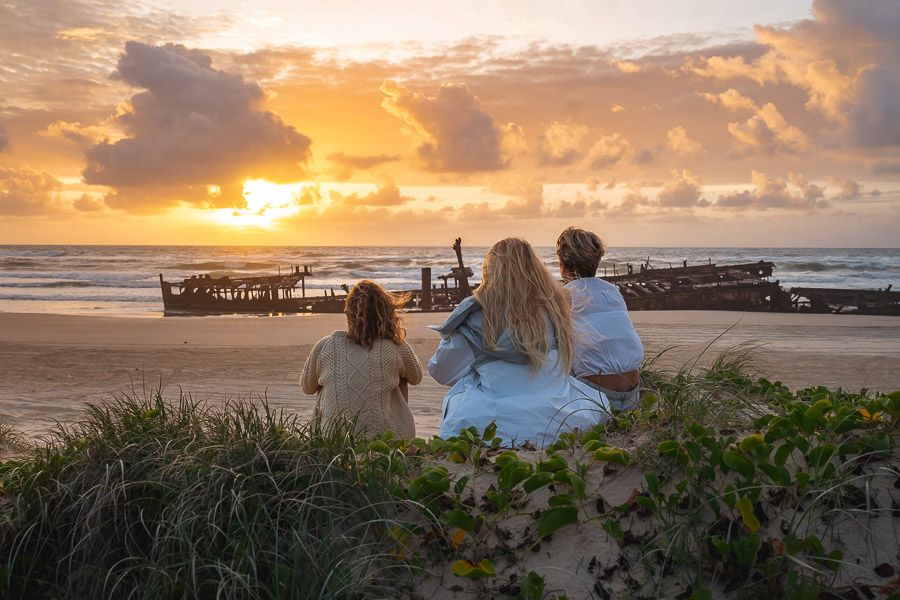 This deep emerald lake is truly a sight to behold! Neighbouring the grand Hammerstone Sandblow,
Lake Wabby
is a stunning hidden gem found on the eastern side of the island. Surrounding this crescent-shaped green lake lies dense forest and golden sands, creating an ethereal landscape! Head on up to the Lake Wabby lookout to gaze out at the verdant views and
Hammerstone Blow
that meets beautiful beachy horizons.